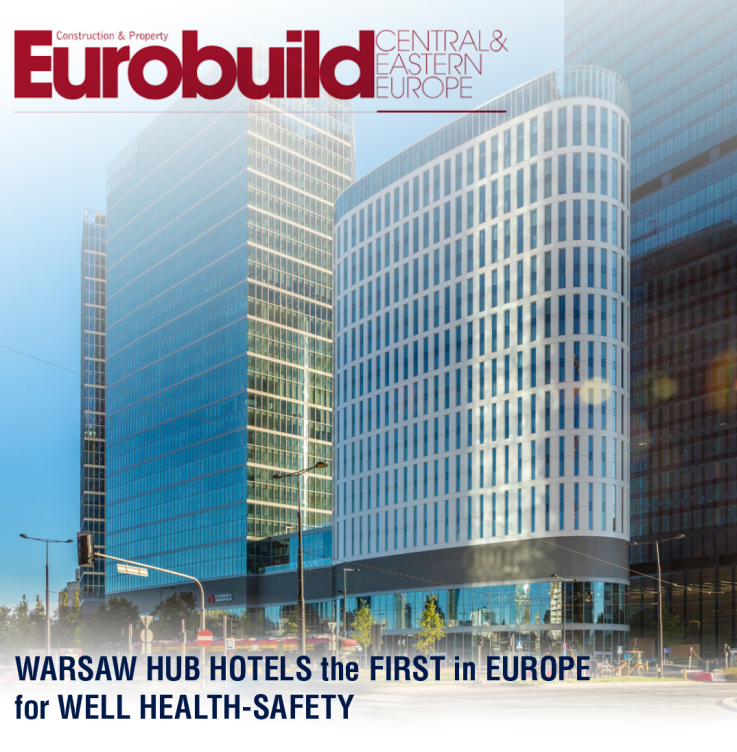 Warsaw Hub hotels the first in Europe for WELL Health-Safety
Published: 11-06-2021
The International Well Building Institute (IWBI) has confirmed that the two hotels in The Warsaw Hub development have been awarded the Well Health-Safety Rating.
The two hotels, the Crowne Plaza and the Holiday Inn Express Warsaw - The Hub, are the first hotels in Europe to receive this certification. As a result, the entire Warsaw Hub complex, which was completed by developer Ghelamco last summer, now meets the most stringent Covid-related safety requirements.
The certificate means that the hotels' guests are guaranteed the maximum epidemiological safety measures, such as the requisite cleaning, indoor air exchange and emergency procedures.
"We are very pleased that the entire complex of The Warsaw Hub meets the rigorous Well Health-Safety Rating. This proves that the safety of our buildings' users is one of our priorities. I am proud that our hotel section is one of the first in Europe with this certification. It is a huge success and I congratulate everyone who contributed to it."
Jeroen van der Toolen, Ghelamco's managing director for Central and Eastern Europe.
Link: warsawhub.com