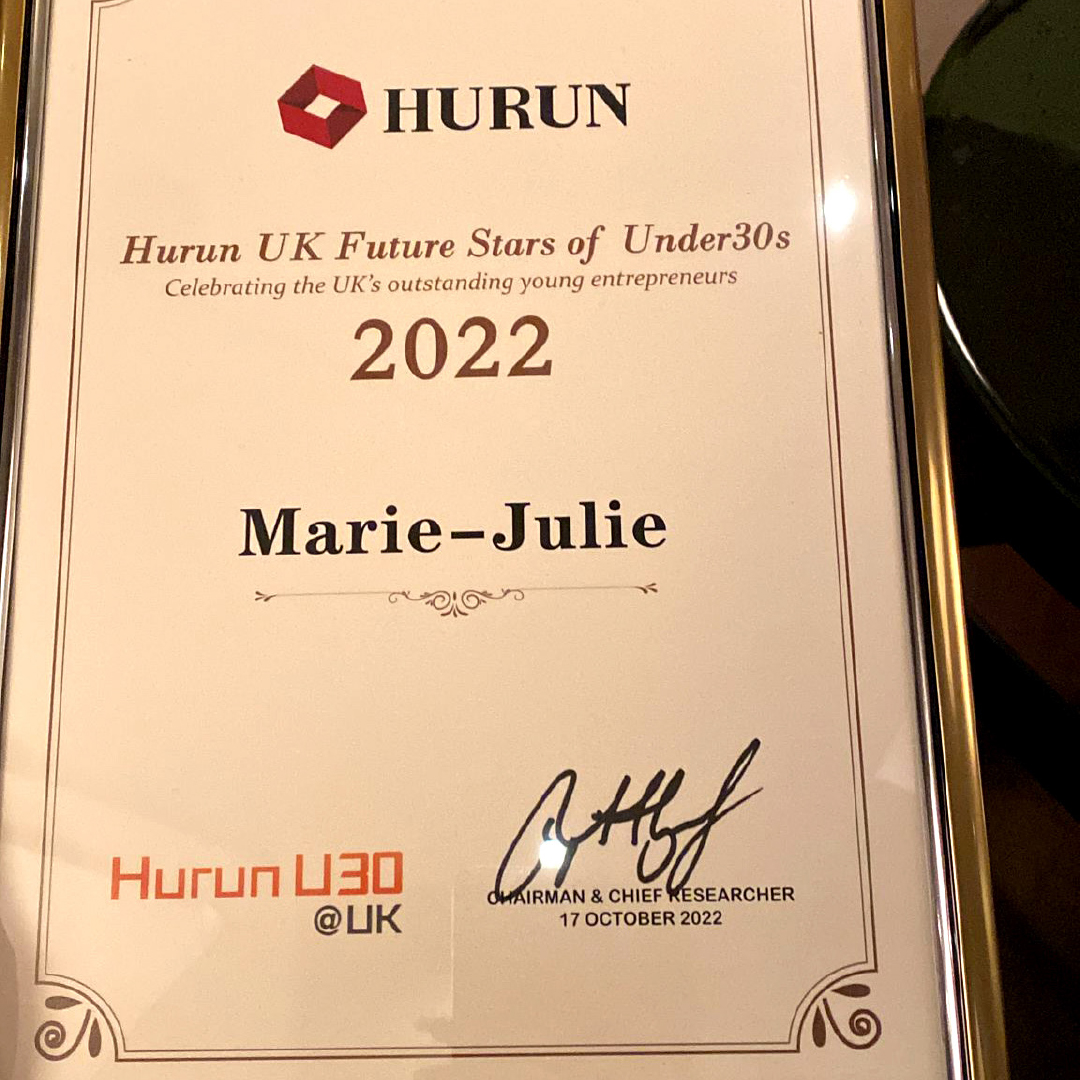 Marie-Julie Gheysens on the Hurun UK Under 30s 2022
Published: 28-10-2022
The Hurun Research institute released the Hurun UK Under 30s 2022, a list of the 100 leading young entrepreneurs aged 30 or under in the UK.
The inaugural UK list includes high-profile business founders as well as less well-known entrepreneurs already generating annual sales of more than £1m or raising substantial investment.
29 women make the list and Marie-Julie Gheysens is one of them.
Congratulations Marie-Julie Gheysens!