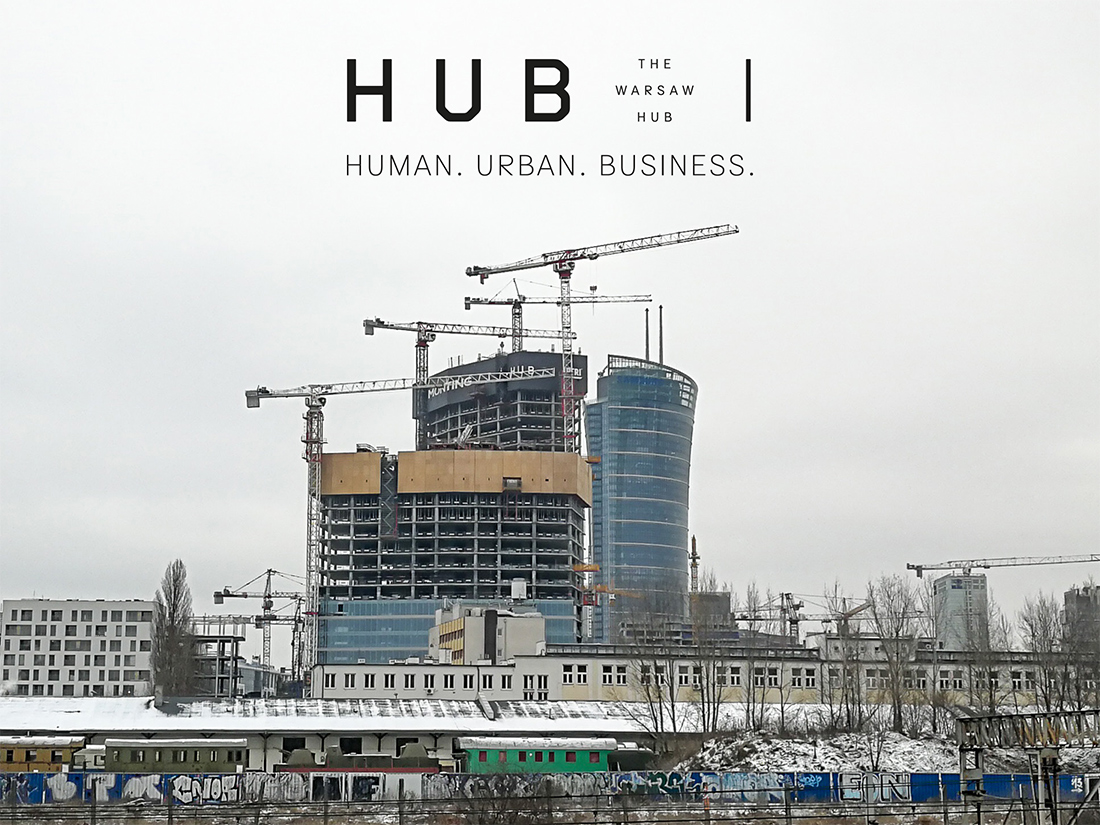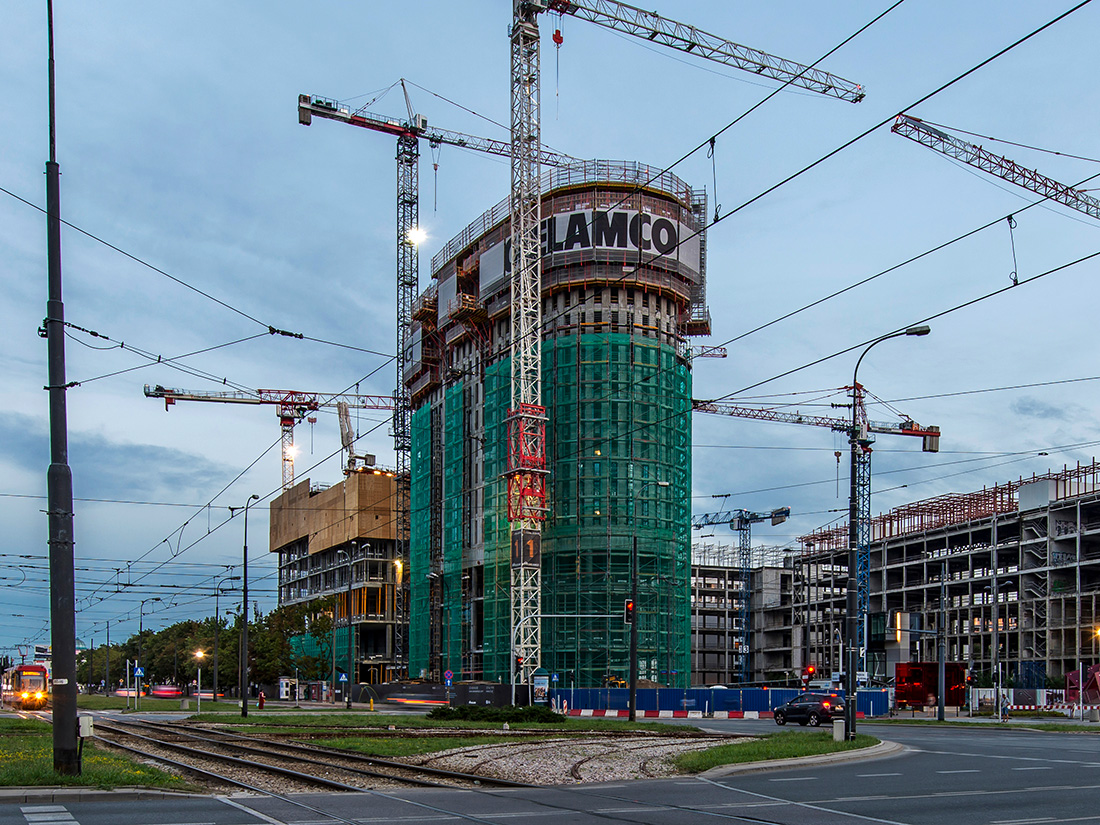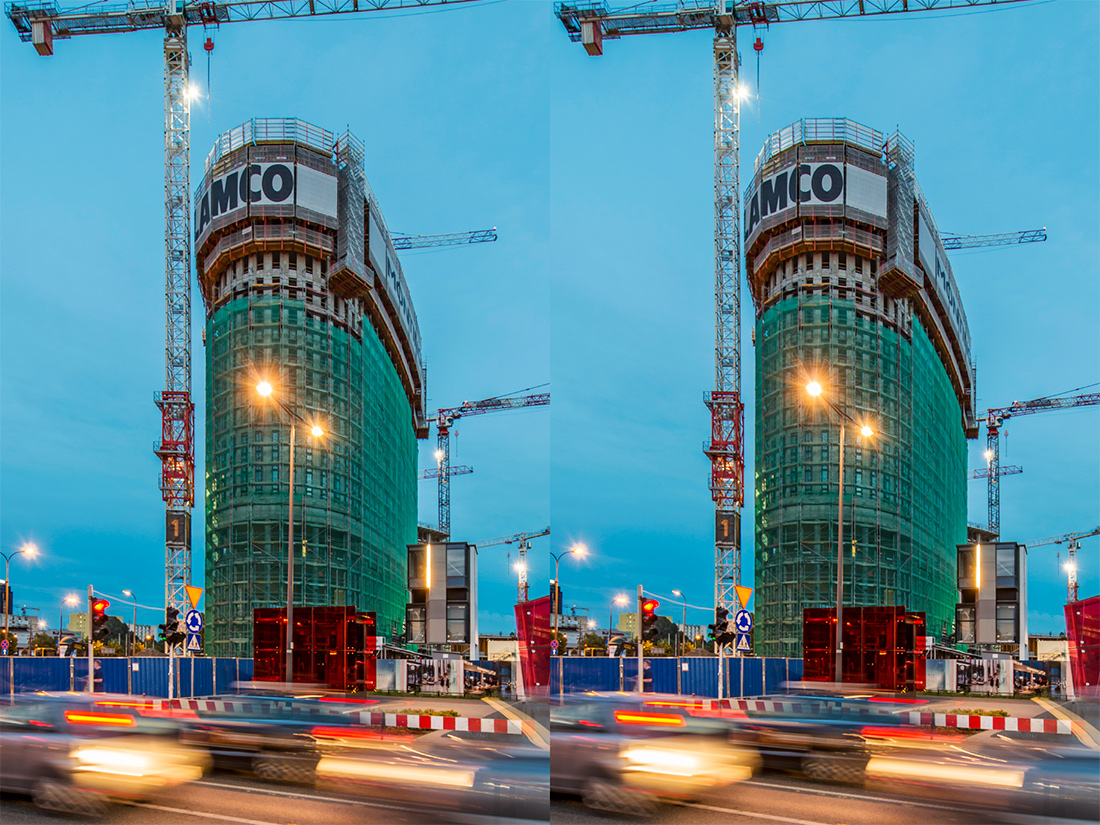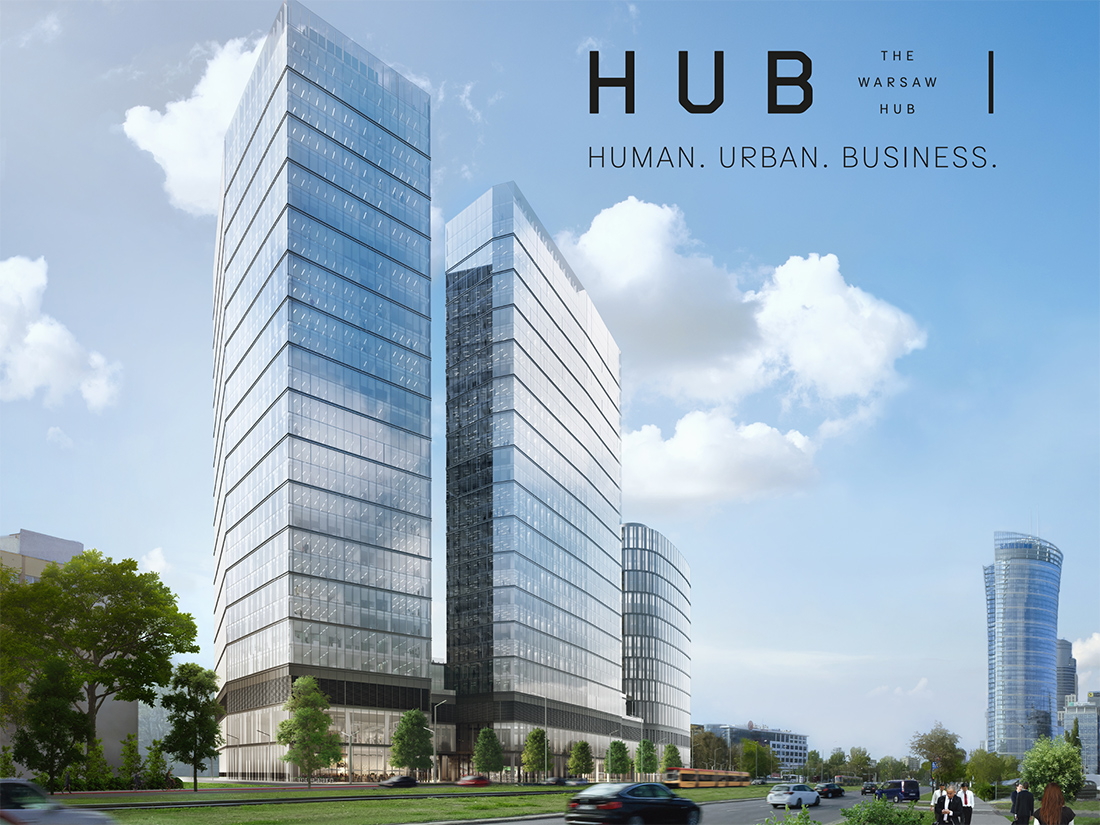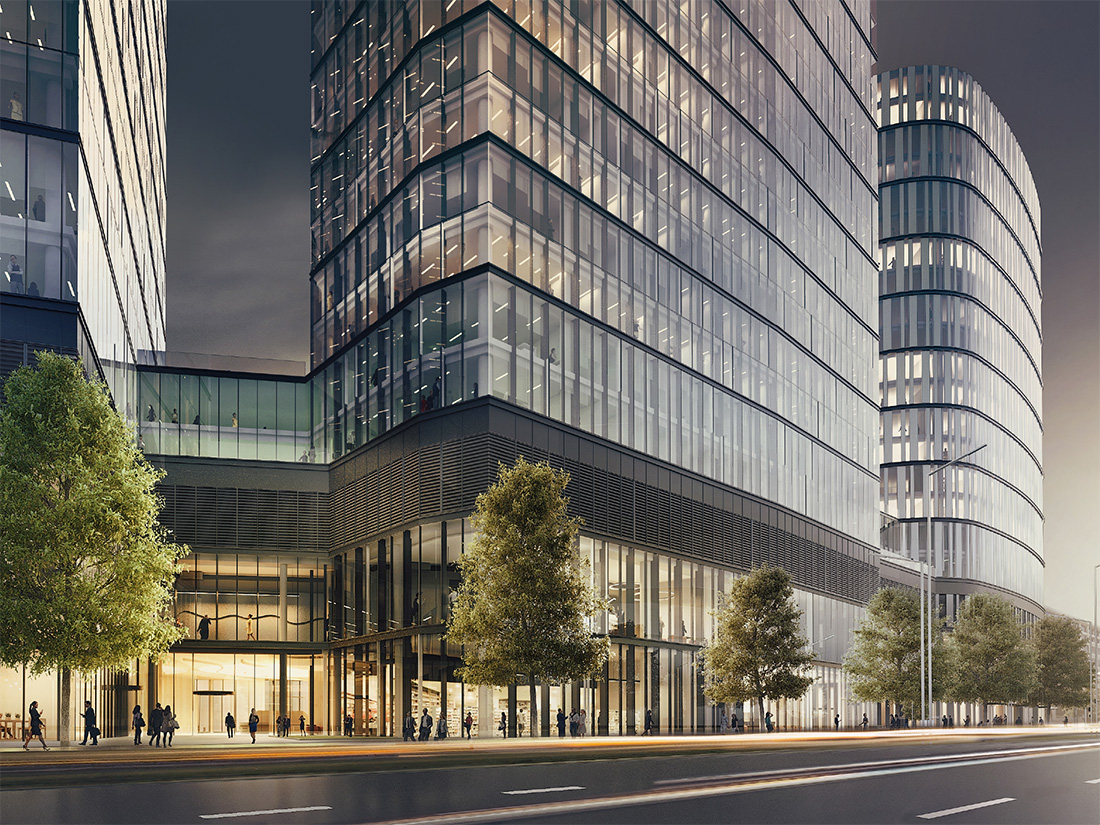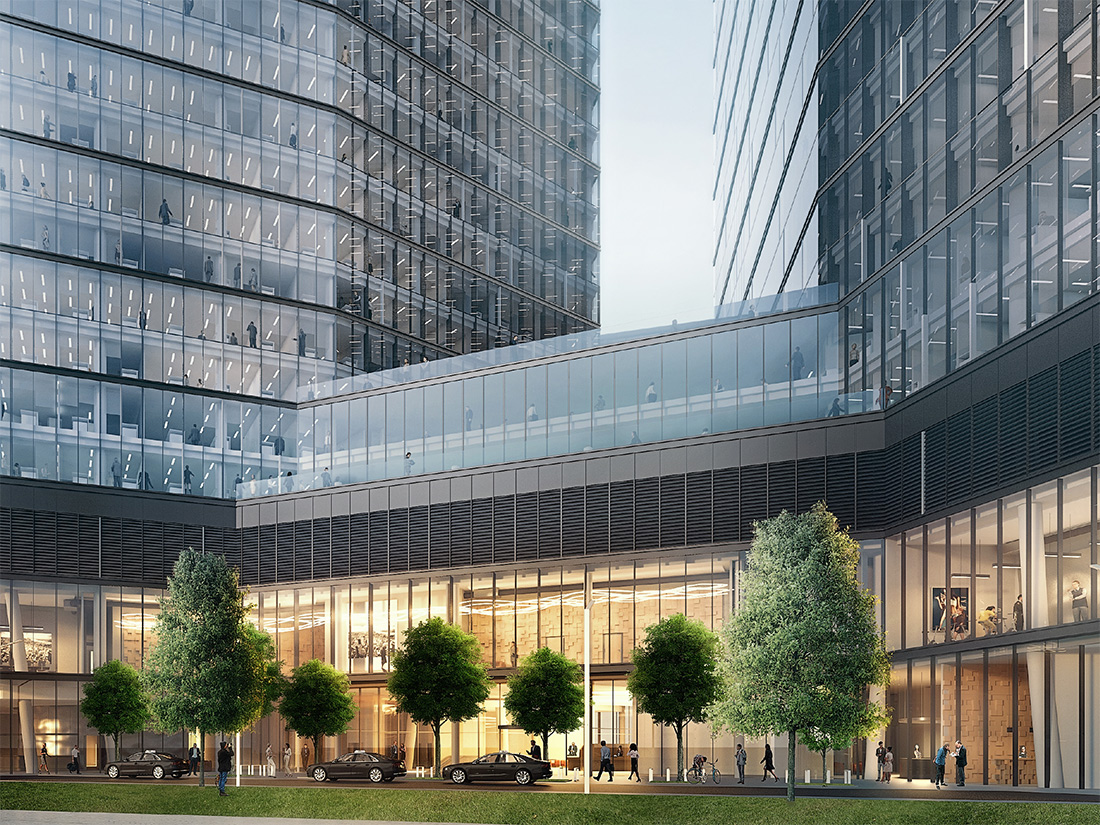 The Warsaw HUB - Human. Urban. Business.
The Warsaw HUB is designed to serve those who occupy it, it has everything to meet the demands of modern life. The high-tech building caters to the needs of business people of all kinds. The construction of the three towers is well underway at one of the city's main communication hubs in the Wola District.
Can you spot the Warsaw Spire in the distance as well?