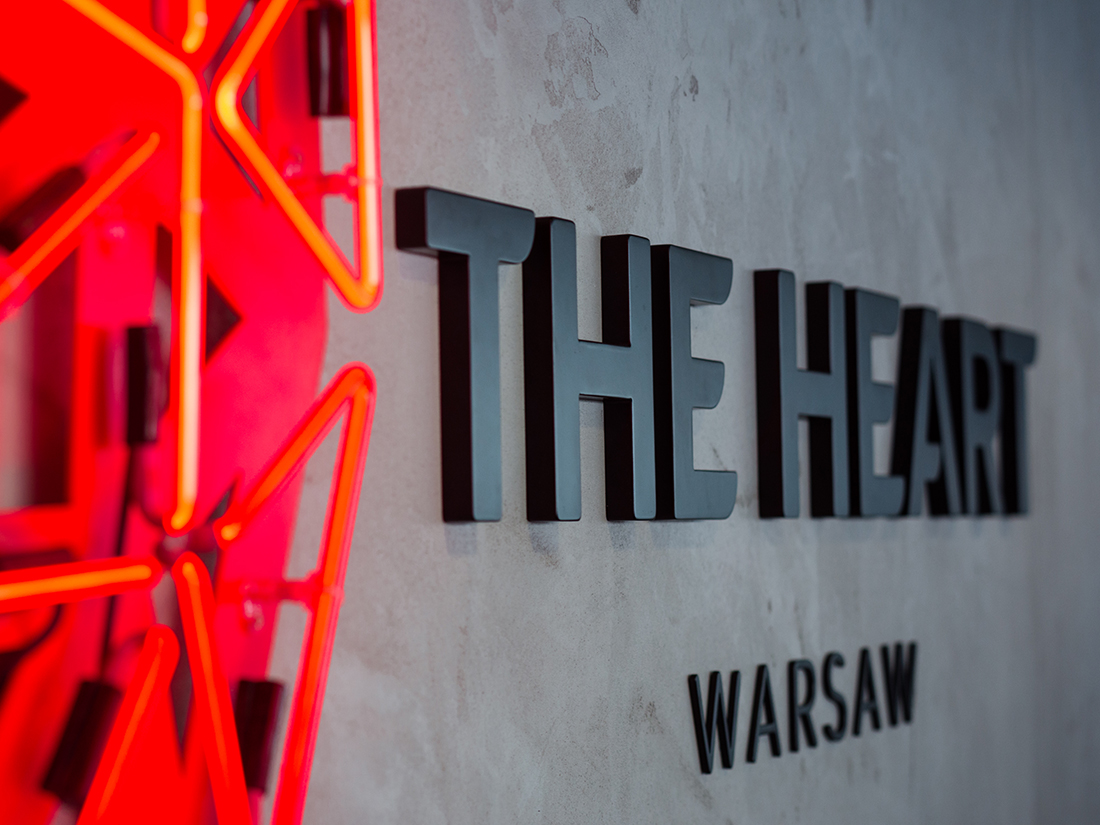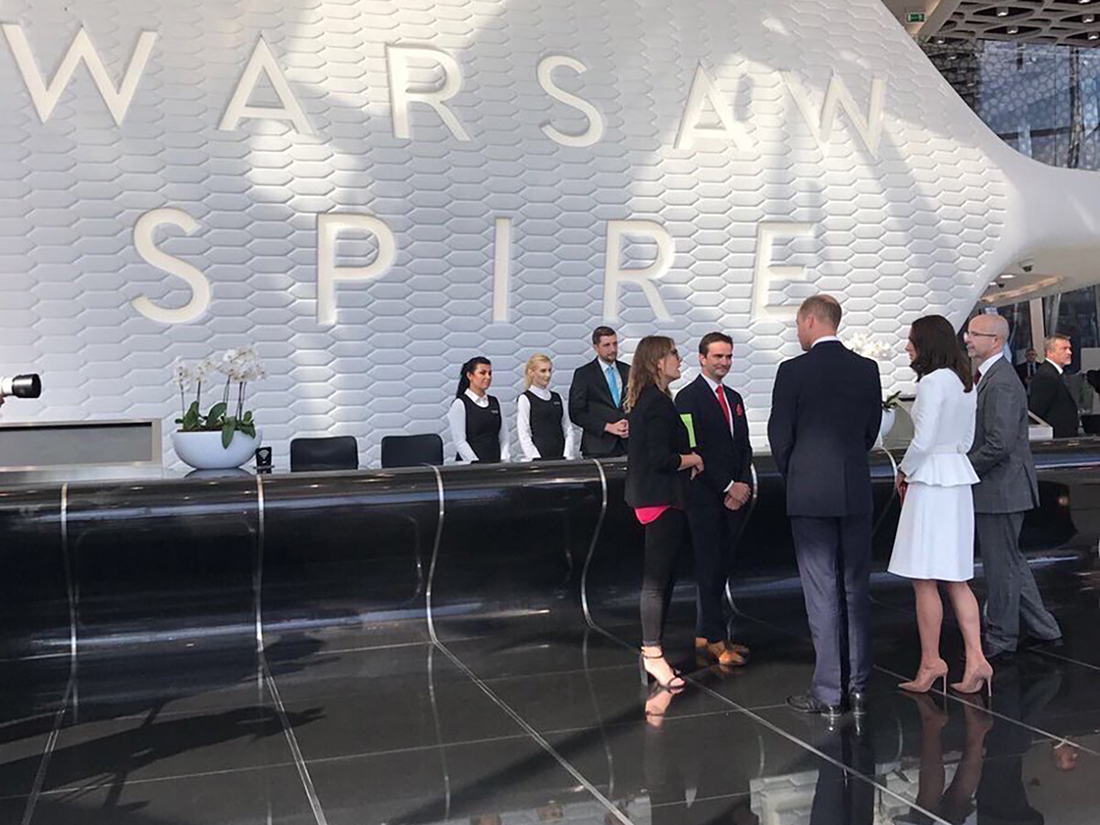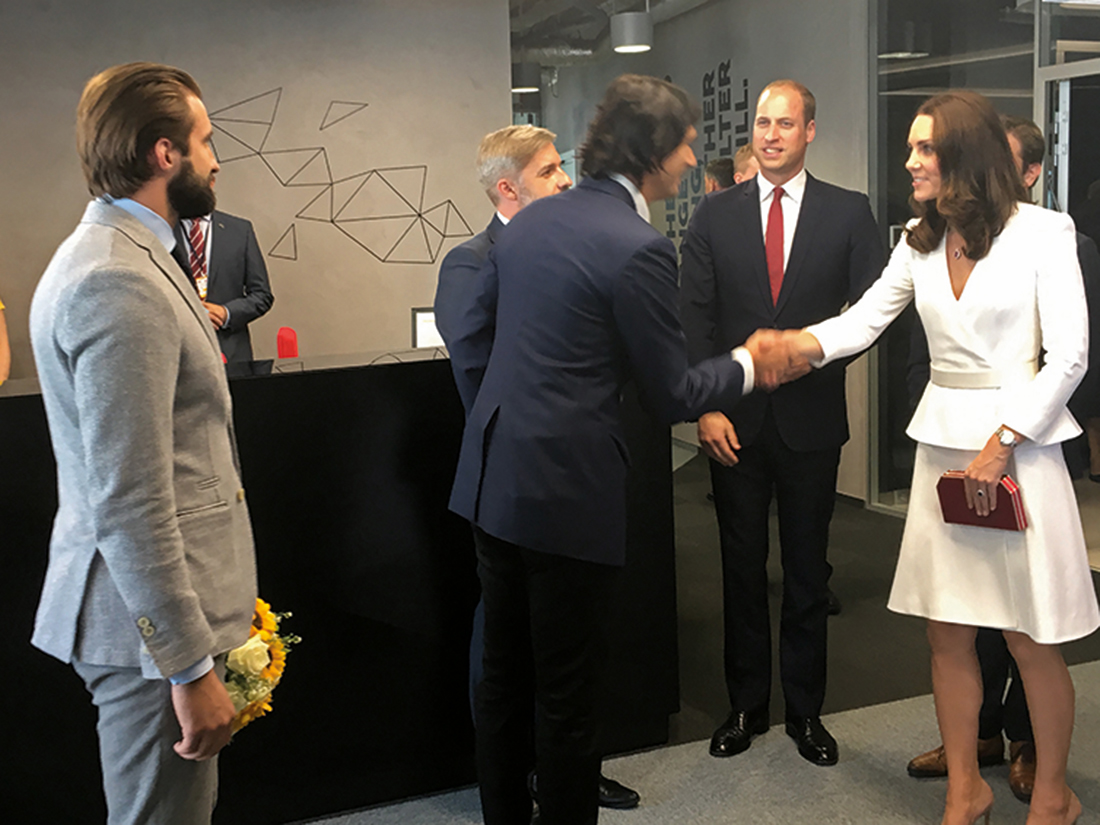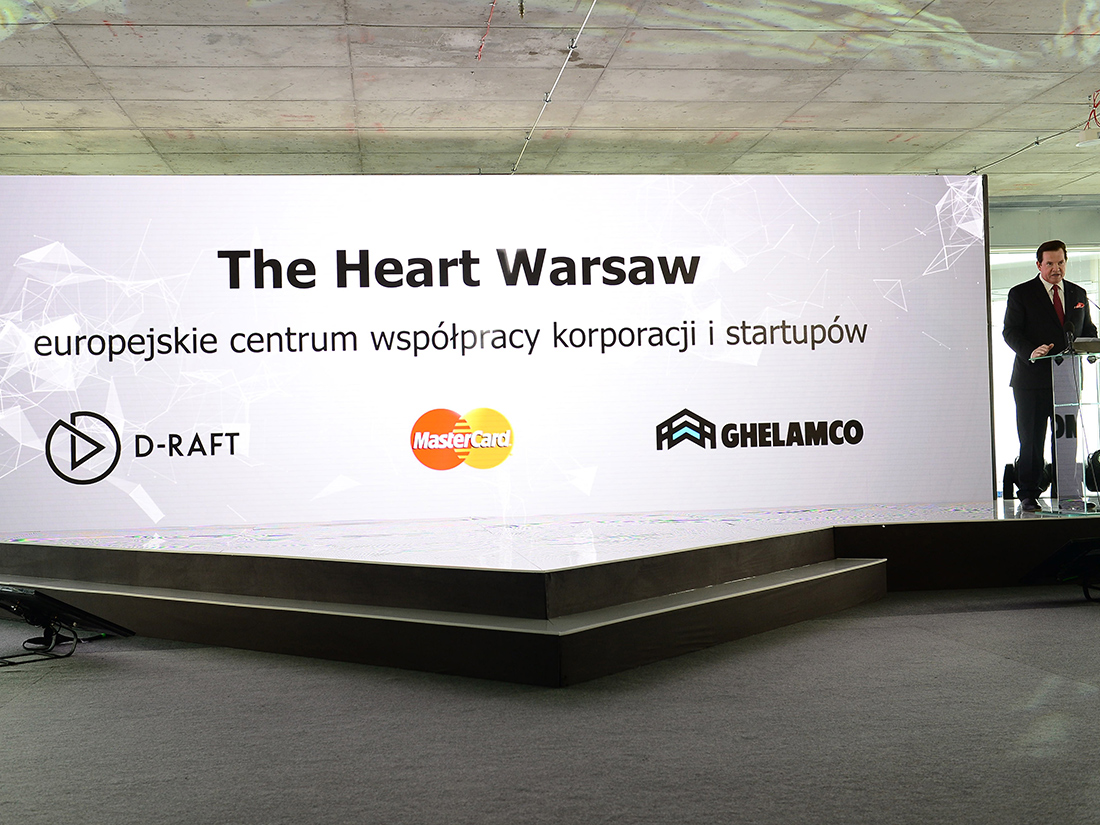 The heart WARSAW - Making things happen, together
European center for corporate start-up collaboration.
The heart WARSAW located in the "Warsaw Spire" is an international hub where leading multinationals connect with ready-to-scale start-ups for joint business development. They help corporations & start-ups to grow together.
Ghelamco has co-founded an innovation hotspot as a partner. 'The Heart Warsaw' is a unique project in Central Europe.
The concept drew the attention of the British royal couple, William and Kate. They fitted a visit to 'The Heart ' into the programme of their first official visit to Poland in 2017.
Large companies can scout for start-ups that can help them meet the technological challenges of tomorrow.