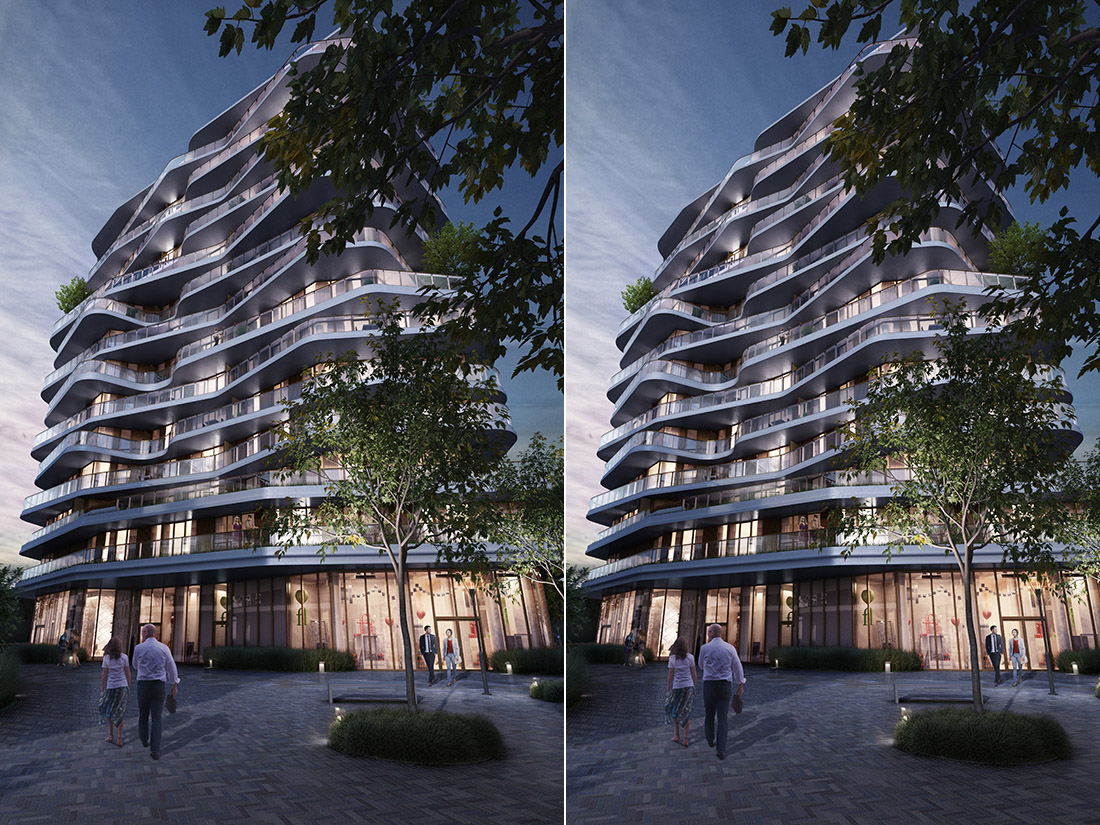 Lake District Knokke – The Tower – LAUNCH PRESALES
Last Friday we launched our new residential project in Knokke 'Lake District'. This time we would like to zoom in on the architectural eye-catcher 'The Tower'.
The Tower has a beautiful and elegant architecture that will enchant every visitor. The playful and distinctive interplay of awnings and terraces creates a certain dynamic you will never get tired of. Because the terraces are irregularly designed, they all have their own size and individuality. Luxurious details such as inlaid marble and bronze window frames give the whole building an unprecedented timeless grandeur.
An apartment in The Tower equals high level stylish living. Thanks to the large windows, light and space are key elements in every apartment or penthouse. With no less than thirteen floors you can enjoy a panoramic view of the polders and the skyline of Knokke. Breathtakingly beautiful. This exceptional living experience we attract seamlessly into the interior: cozy, modern living spaces finished with durable and exclusive materials.

This is living at a high level.