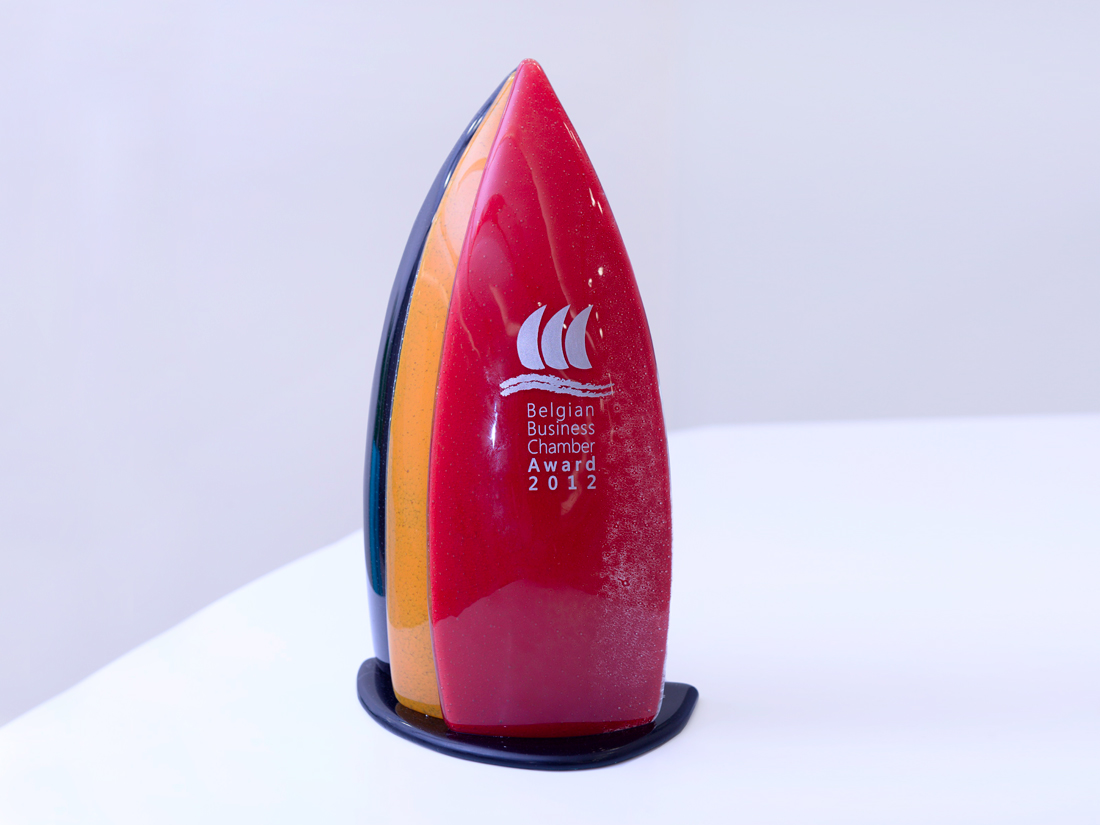 Ghelamco receives two prestigious awards
Belgian Business Chamber Award 2012 and Best Belgian Exporter Award 2012

Ghelamco Poland has received two awards from the Belgian Business Chamber. The company was granted the title of "The Best Belgian Exporter" in Poland, which was awarded for the first time and also a prestigious Belgian Business Chamber Award, intended for the entities supporting Polish-Belgian relations. The awards ceremony took place on 16 November in Sofitel Warsaw Victoria hotel.

The Belgian Business Chamber Award and The Best Belgian Exporter Award are prestigious awards that recognize and honour the most successful Belgian companies exporting to Poland. The award ceremony is organised during The Belgian Days and gathers the most eminent people in the world of business, diplomacy and culture.

The Best Belgian Exporter Award was granted by The Belgian Business Chamber for the first time. The contestants were judged in accordance with clearly defined set of criteria, for instance: business profile, the company's turnover, the value of signed contracts, marketing activities or other professional activity.

All Belgian companies that have been exporting its products or services to Poland for a minimum of 3 years can apply for the award. The Jury of the award consists of the Ambassador of Belgium in Poland, Raoul Delcorde, the Belgian Business Chamber's Board Comittee and Polish experts in foreign businesses in Poland.

Belgian Business Chamber Award is a special recognition for companies or private persons who support or promote Polish-Belgian relations and have been active on the Polish market for at least 10 years. Having received Belgian Business Chamber Award Ghelamco has joined the honorable group of the award winners, which include Bronisław Komorowski (Polish President, former speaker of the parliament) Clotilde Simonis-Górska (the owner of Latająca Galeria), the Embassy of the Kingdom of Belgium and the Regions representatives. Belgian Business Chamber Award was granted for the fourth time.

Ghelamco Poland has been active on the Polish real estate market for 21 years. The company is a part of Ghelamco Group, established in 1985 in Belgium by Paul Gheysens. Ghelamco Poland specializes in delivering high-class office investments, as well as warehouse and residential facilities. Since the very beginning of the company's operation in Poland, the company has delivered over 400 000 sq m of office and warehouse space in Warsaw and other regional markets i.e. Katowice or Wrocław. Ghelamco's investment are of interest to Polish and international tenants including prestigious companies like PKN Orlen, Rabobank Group companies, Euronet, Legg Mason and BRE Bank S.A.