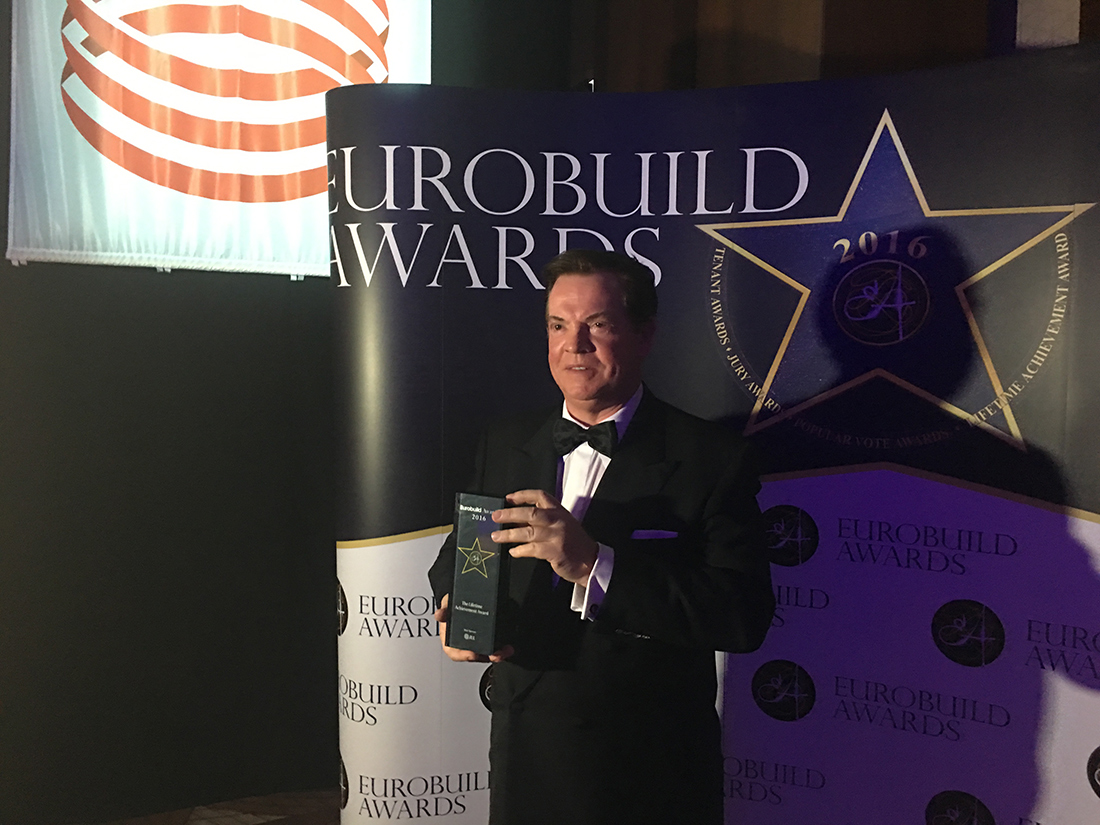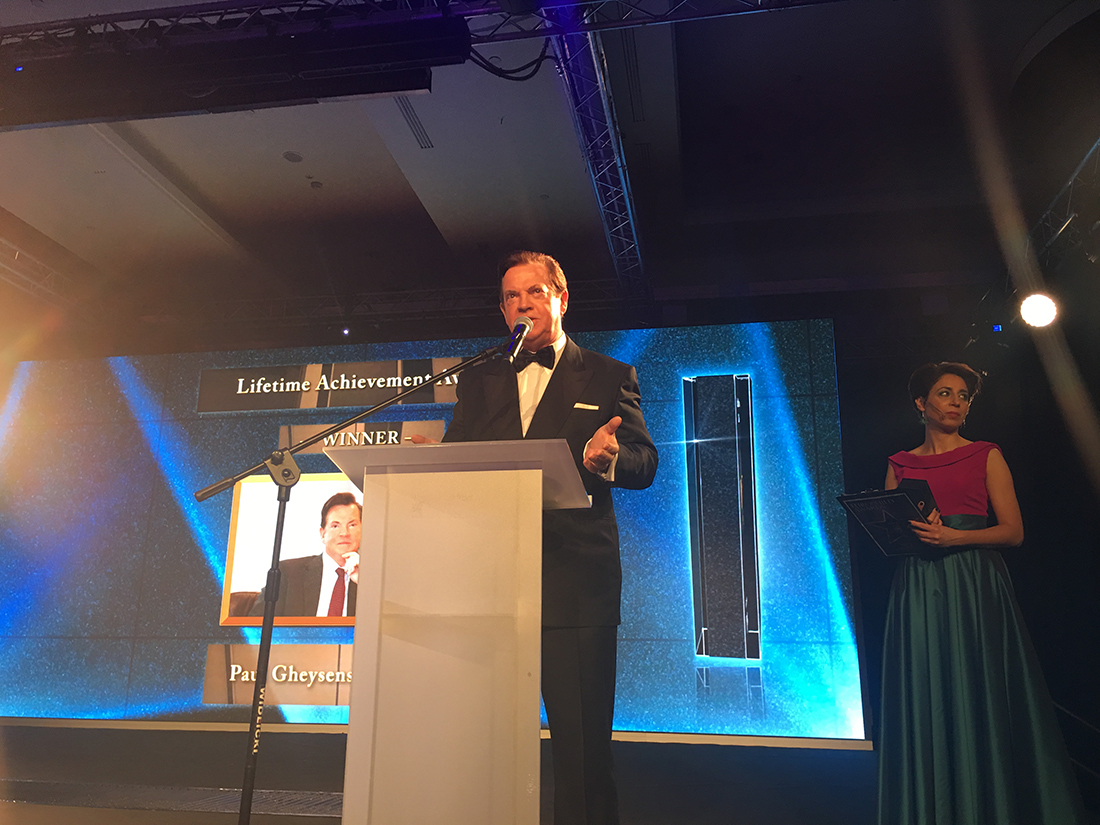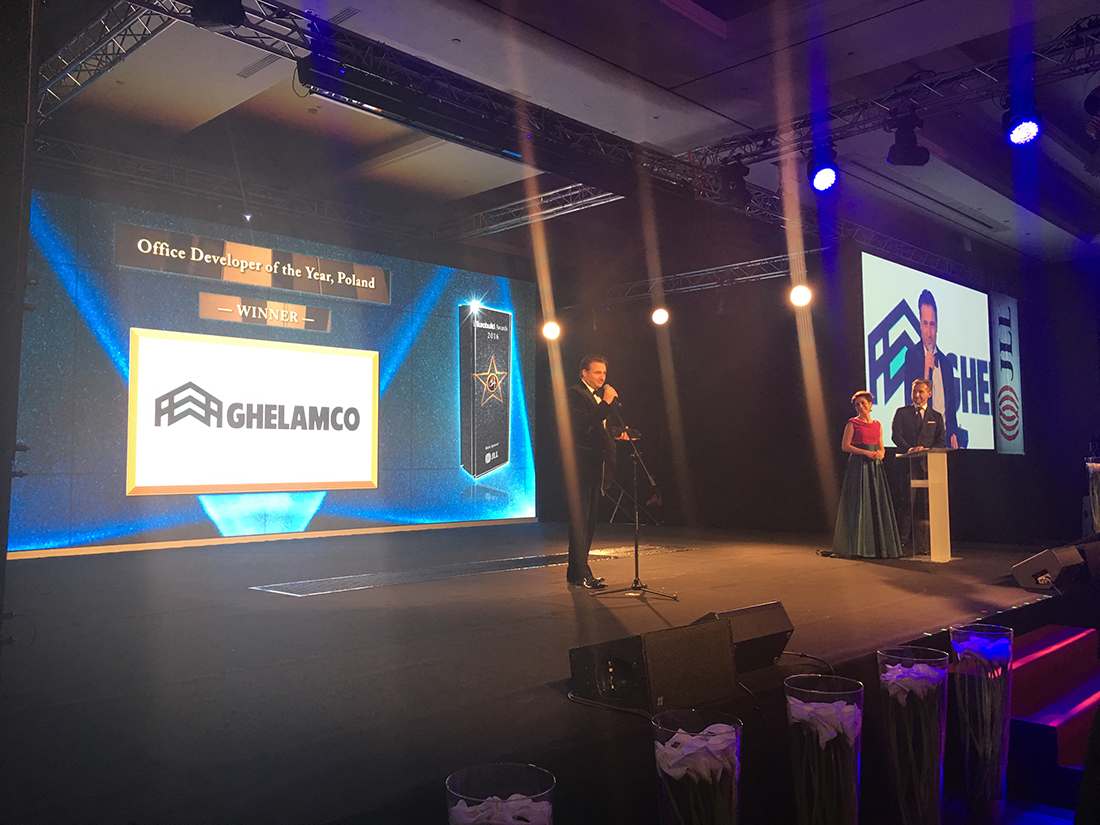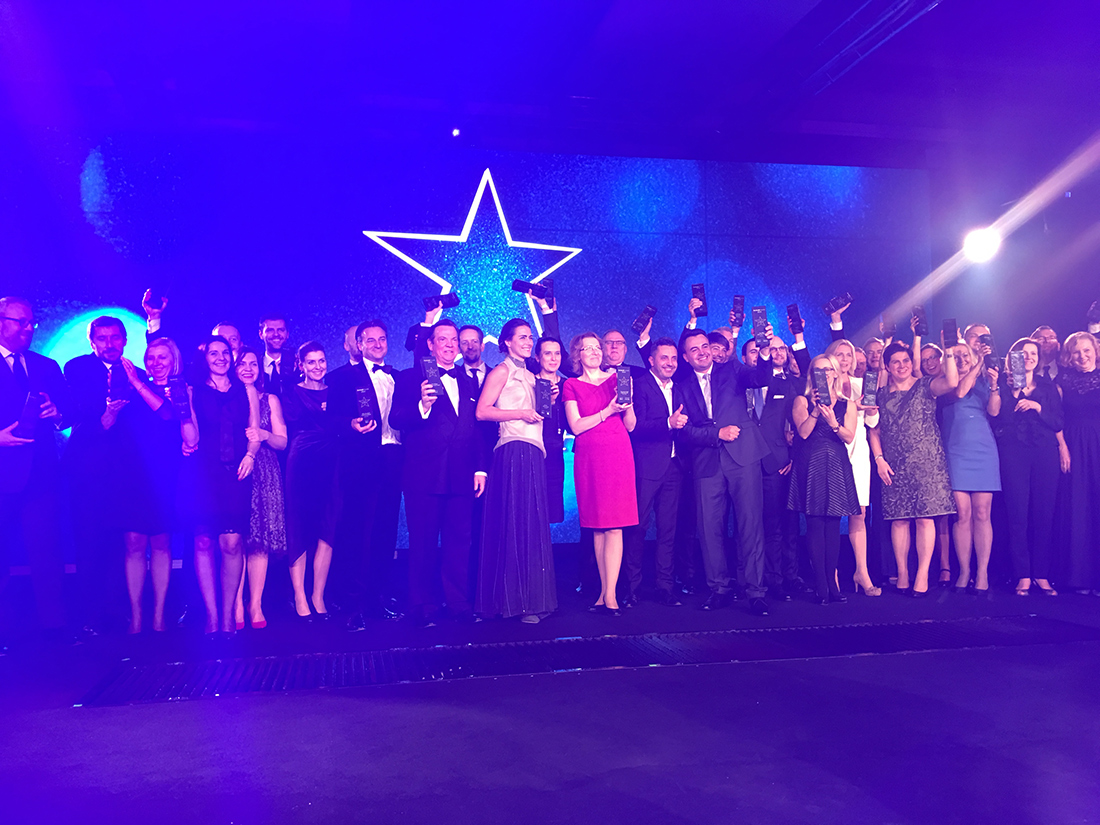 Ghelamco Awarded in the Eurobuild Awards Competition
Ghelamco received 2 awards in the prestigious Eurobuild Awards competition. One of them was personally collected by Paul Gheysens, founder and President of Ghelamco, who was awarded the Lifetime Achievement Award for his to-date activity on the local market. The Belgian company also received the Office Developer of the Year award for the quality and scale of its operations.
Eurobuild Awards is an extremely important event on the property market. Every year, international experts recognize and award entities which succeed on the property market in Poland and in CEE. This year, the jury composed of around 200 members including 158 leading representatives of the industry voted in as many as 25 categories. Additional awards were granted live during the competition gala.
The Lifetime Achievement Award was personally received by the founder and President of Ghelamco Group. Paul Gheysens has built the company's position in Belgium and CEE markets since 1985, whereas in Poland he has successfully led it for 25 years now. The Belgian developer has been tremendously successful during that time, commissioning more than 100 projects. 
"When you receive a Lifetime Achievement Award, it seems as if you've reached the end of your career. But for me it feels completely different. It feels as if we are just getting started (...). Today we are looking for the answers to tomorrow's challenges: in terms of energy efficiency, sustainability, etc. That future is interesting, challenging, exciting, and it drives us every day. Because we are ready for the future. This award is therefore not mine alone, it is for the entire Ghelamco Team" said Paul Gheysens, President, Ghelamco Group.
The Eurobuild Awards jury recognized the Belgian company for the scale and quality of the implemented projects by awarding it the Office Developer of the Year title. This year Warsaw Spire has been commissioned, i.e. the biggest and successfully commercialized office building in Poland. Thanks to it the post-industrial part of the Wola district is now considered the ultimate address for the tenants. The jury also recognized the company's contribution to shaping the urban fabric and setting up valuable public space, perfectly exemplified by Plac Europejski (European Square).

The formal award ceremony was held on December 6, 2016 in DoubleTree by Hilton Hotel in Warsaw.