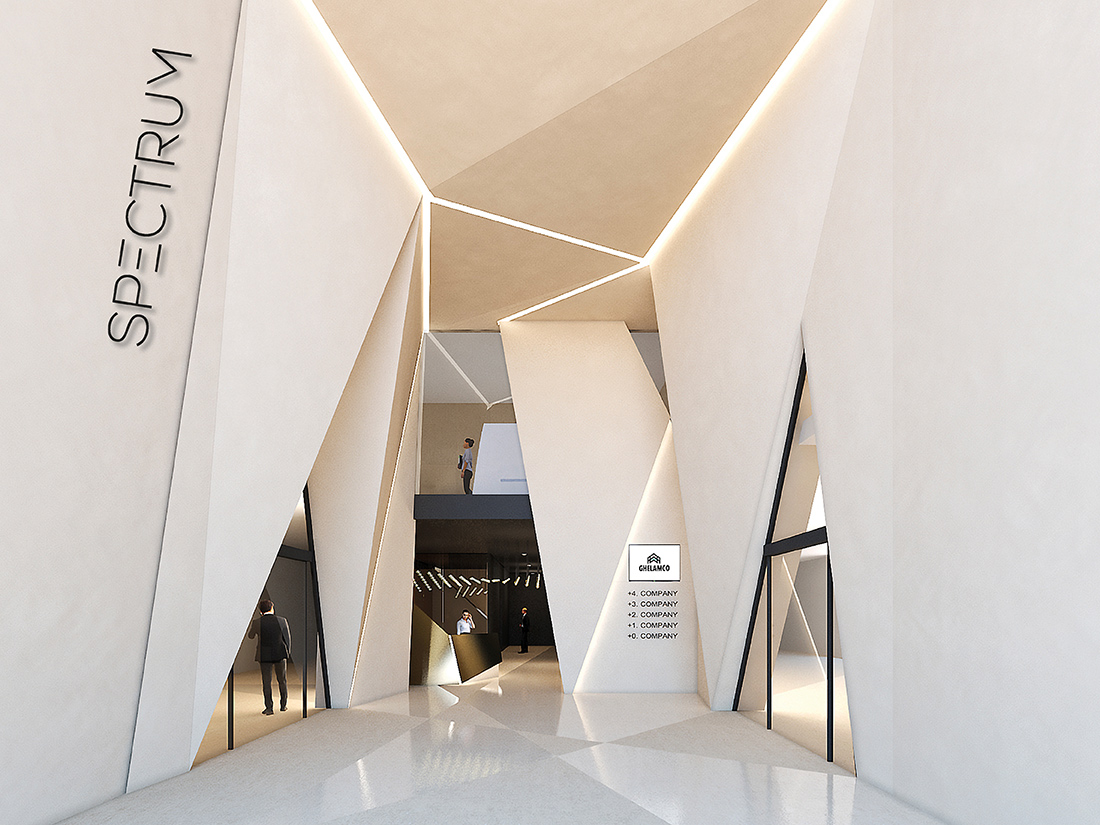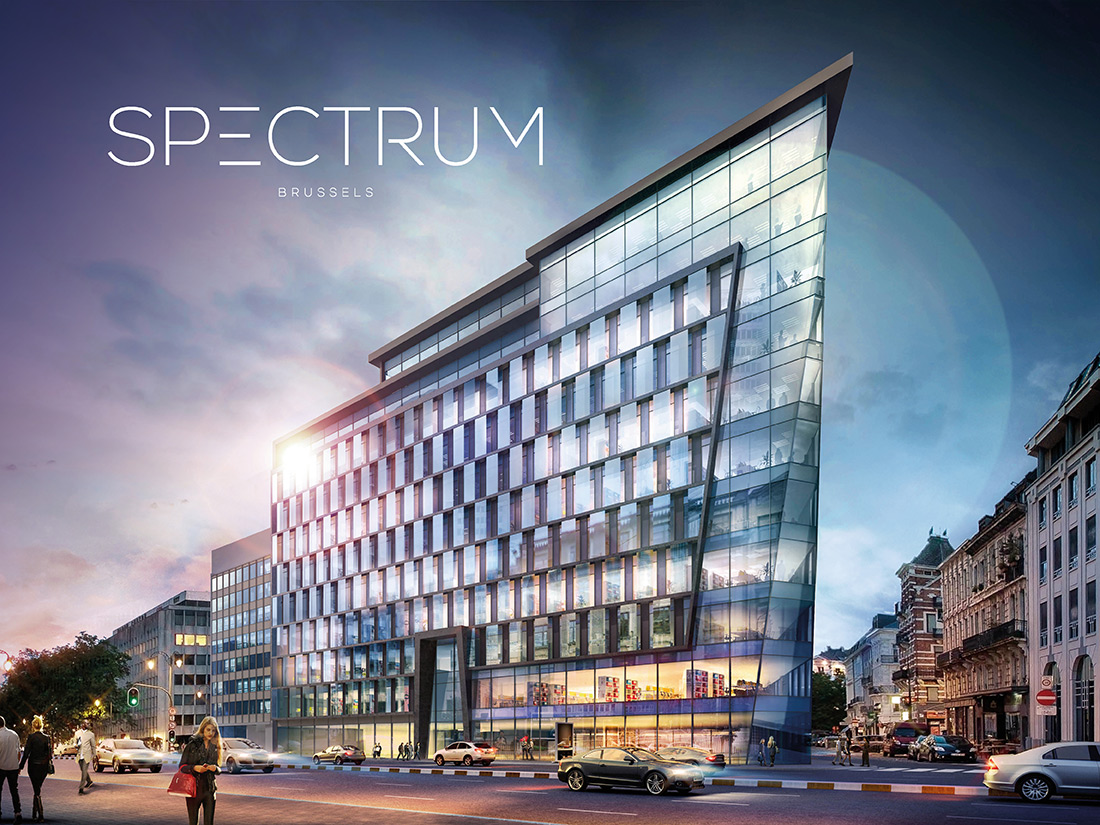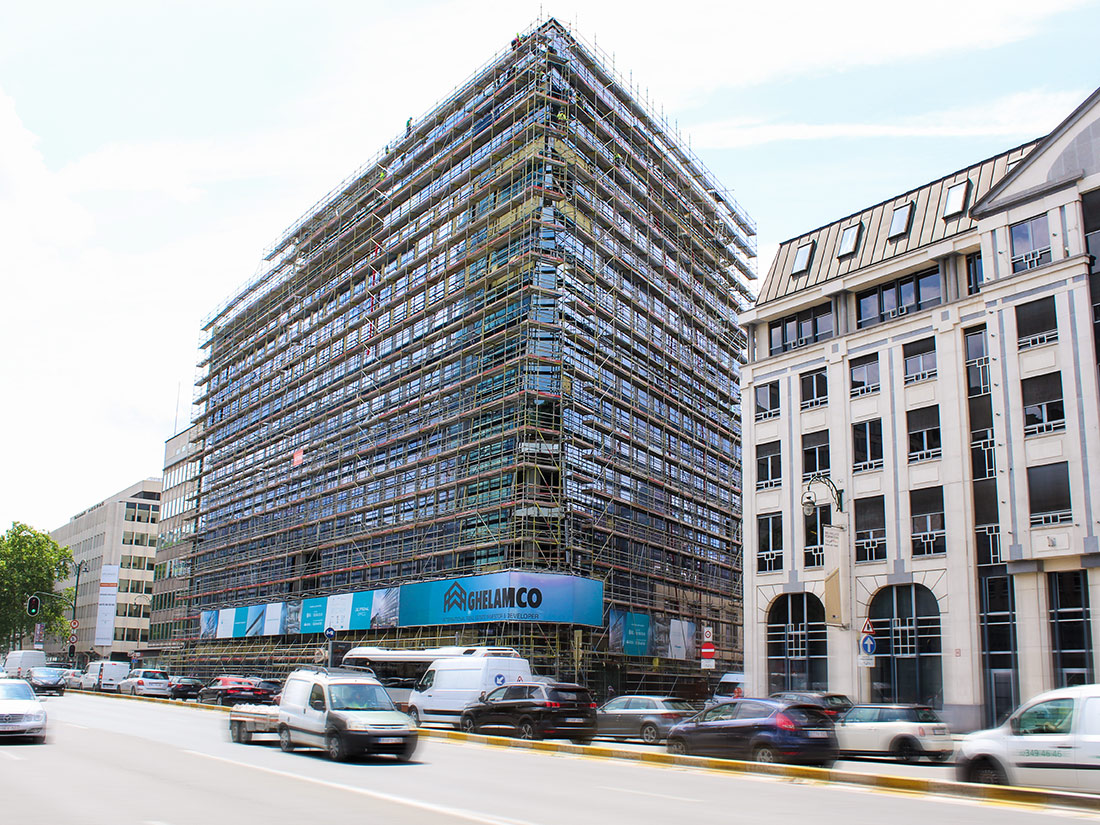 An icon in the heart of Brussels, Spectrum offers an excellent solution
The office project is located in the pentagon, at the junction of the centre and the European districts.
ENERGY EFFICIENT & AMPLE NATURAL LIGHT ZERO ENERGY BUILDING
The European Energy Performance of Buildings Directive requires all new buildings to be nearly zero-energy by the end of 2020. SPECTRUM IS ALREADY AHEAD OF ITS TIME!
UNIQUE GLASS WALLS PROVIDING FLOOR TO CEILING TRANSPARENCY
Spectrum combines two features between which most other buildings have to choose. It has a stunning design: with its largely glazed exterior – giving it a purposeful, almost arrogant yet light and airy aspect. At the same time, it has been designed to meet the latest passive norm (Passive Building).
BEST OF TWO WORLDS

Spectrum combines the best of two worlds: an energy efficient building with low operation costs and a work environment with a great deal of natural light, resulting in a positive mindset for the people who work there daily.