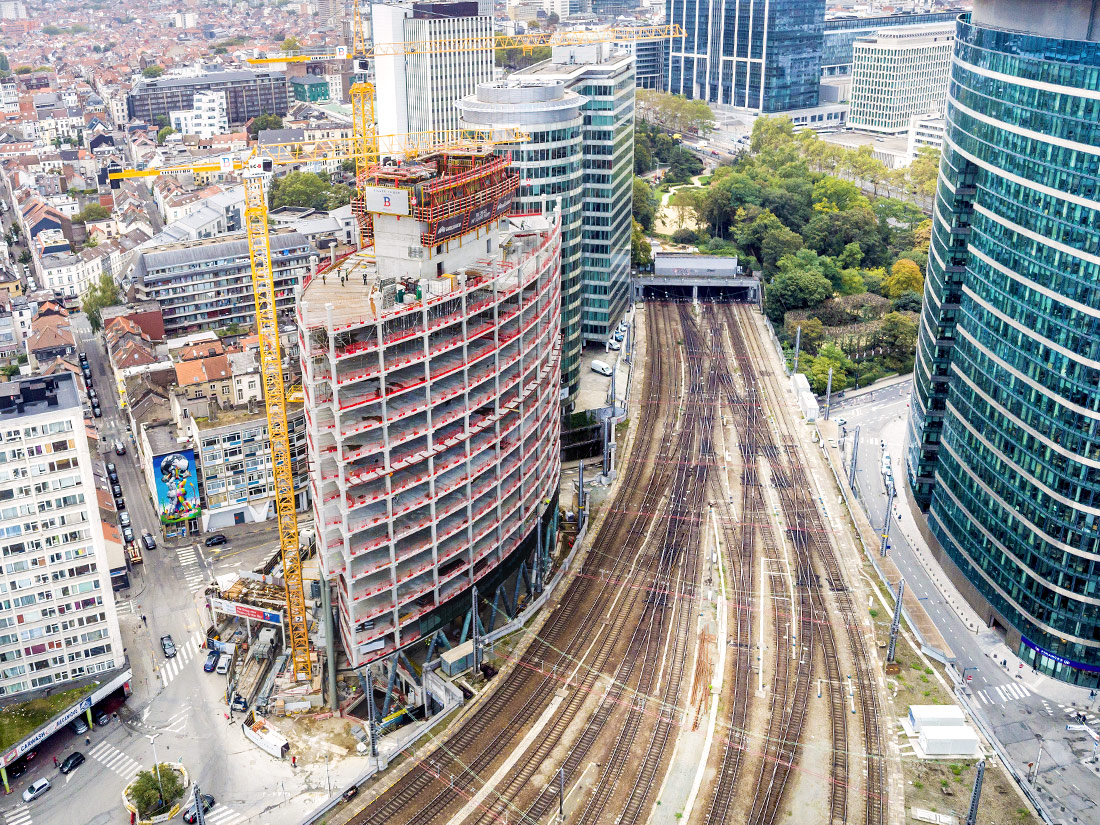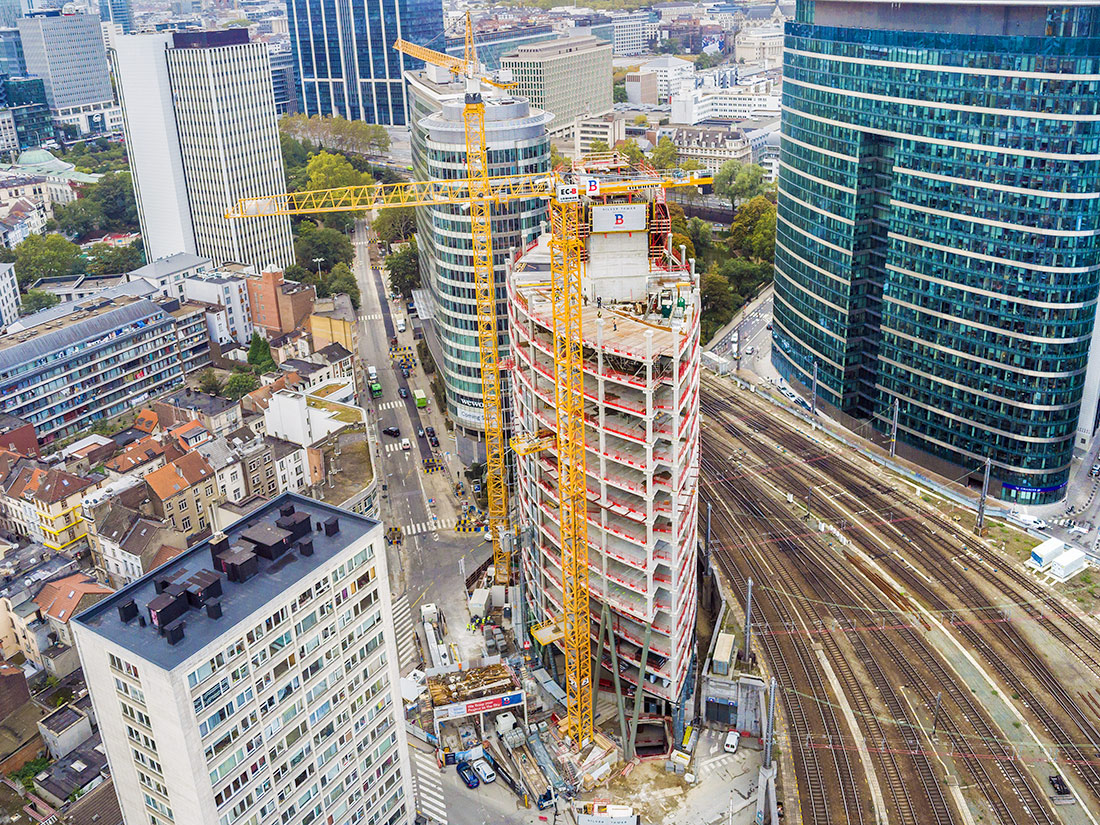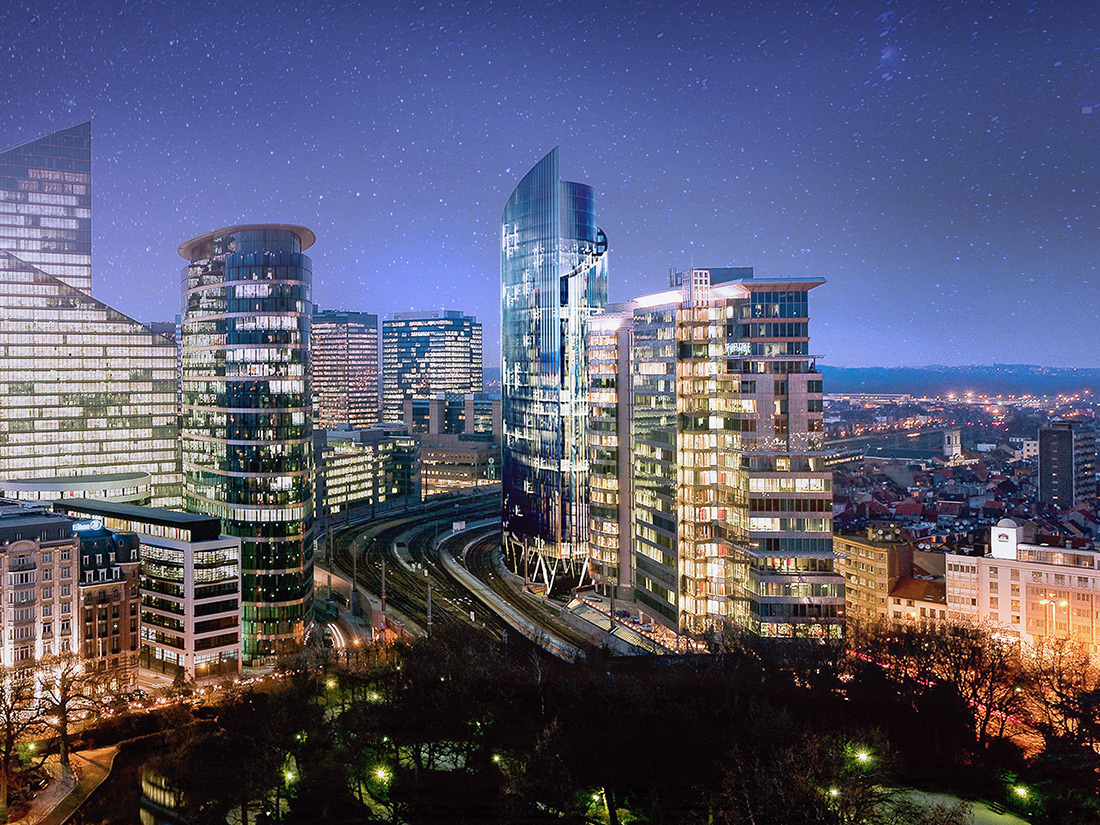 Silver Tower, Sky view
Impressive drone images show the remarkable ellipse shaped design and the rapid progress of the Silver Tower project in Brussels.
The highest point is already reaching the 20th level, and below ground -5. Furthermore, they've started installing the techniques, the inside walls and the glass façade. The next few weeks, the glass outside will change the outlook of the Silver Tower completely.