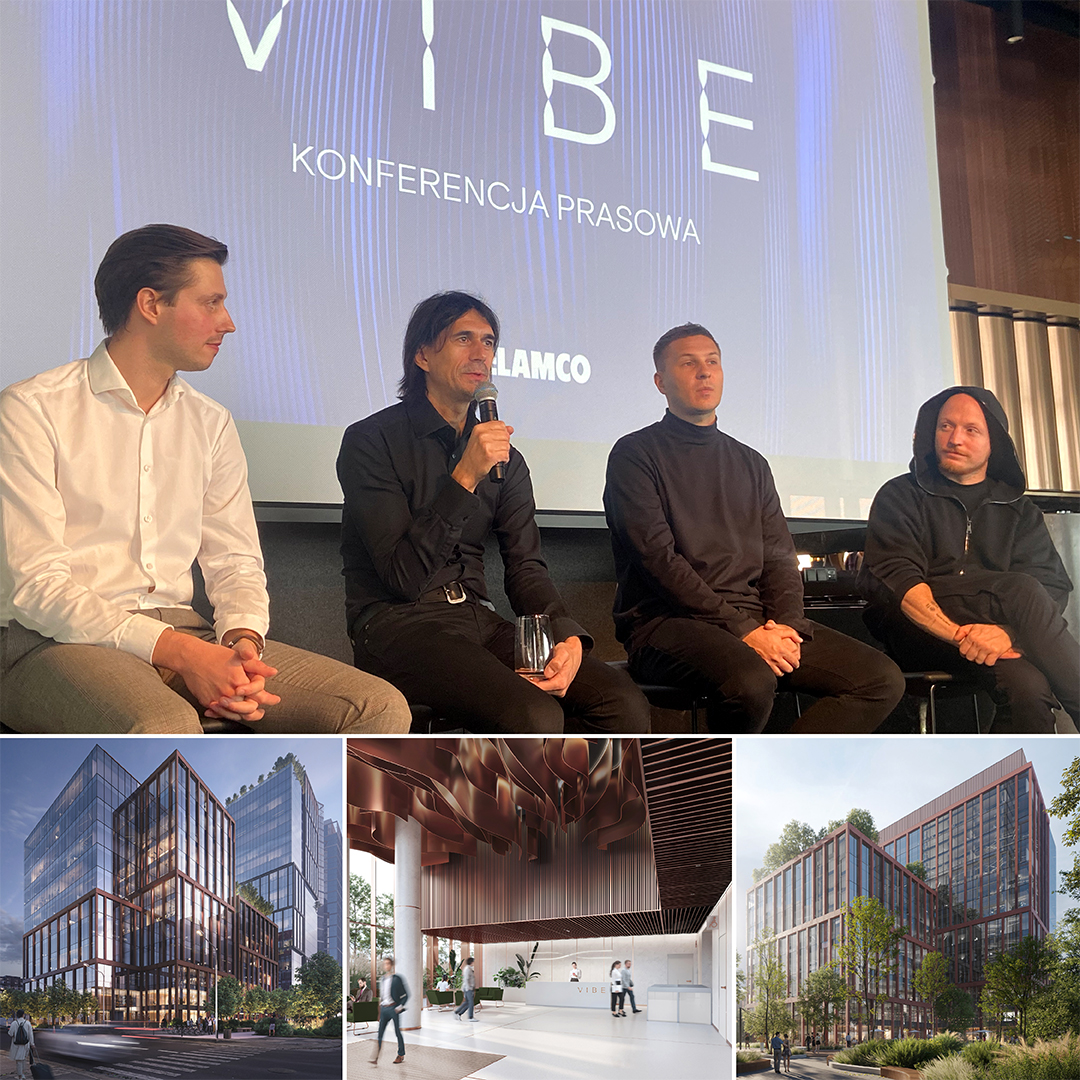 Feel the VIBE of Warsaw - we have just presented a building with musical DNA!
Published: 17-10-2022
During the press conference, we unveiled the details of a new project in the center of Warsaw, which leitmotif is... music!
VIBE will be the first office building in Poland to receive its own audiosphere, which will give it a unique and peculiar character, also resonating in the interiors. Its author is the renowned Polish composer Wojciech Urbański.
The first stage of VIBE - a building at the intersection of Towarowa and Kolejowa streets - will be put into use in Q1 2024 and will offer 15,000 sq m. sqm lease area.