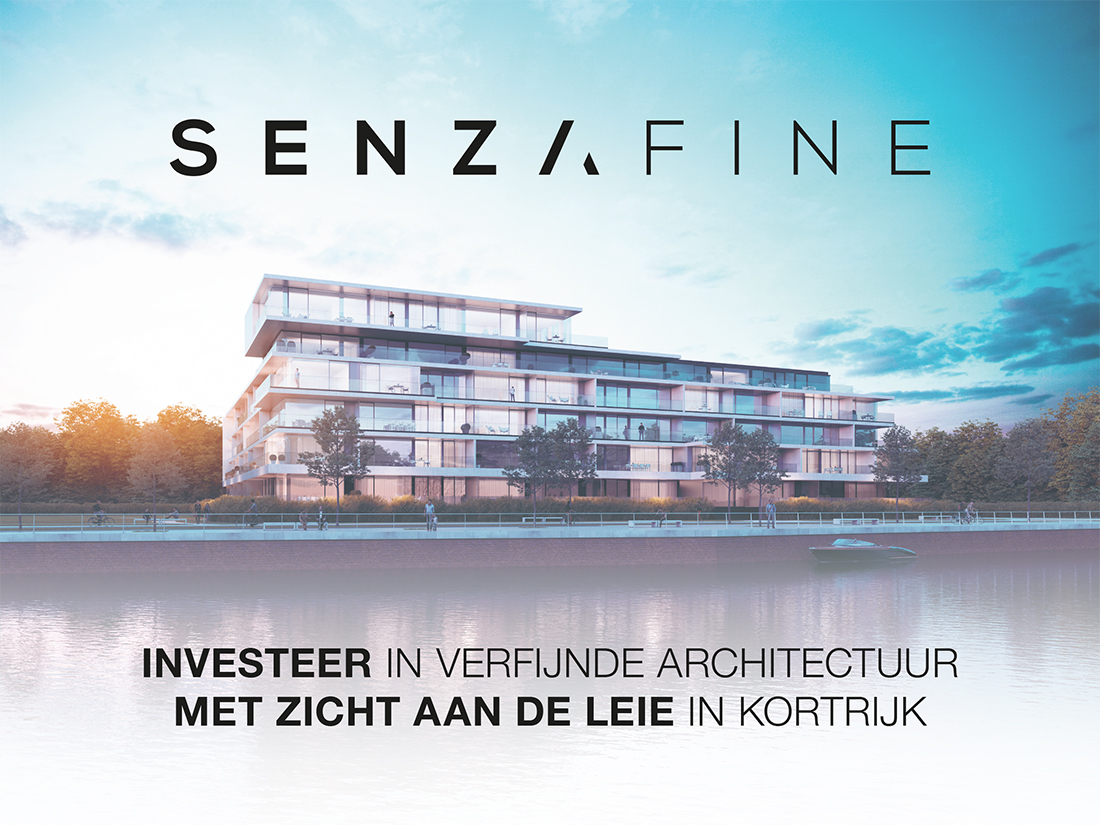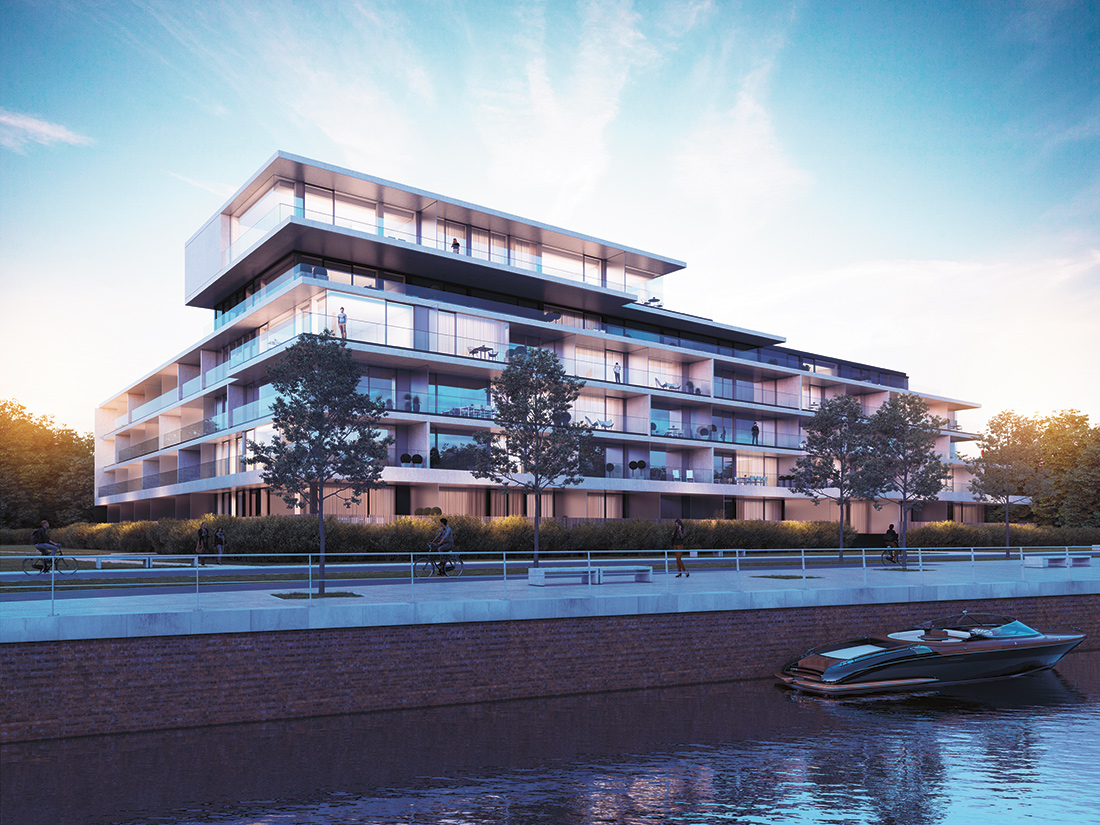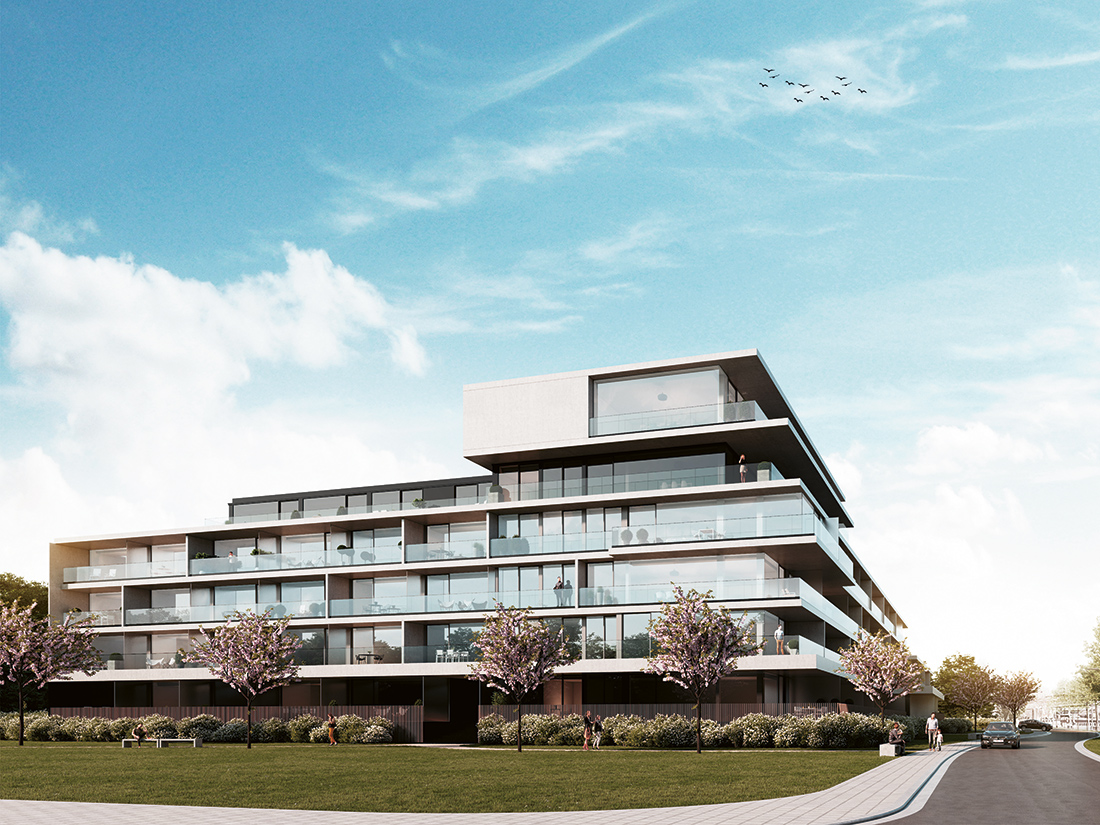 Senzafine - Taking elegance to the next level
Architects Govaert and Vanhoutte designed the L-shaped building in function of the Leie. The apartments are oriented so that they can fully enjoy the sun and the view of the water. In the living areas and on the terraces there is plenty of sunlight during the day. Also at the rear of the apartments you can enjoy the view of the green courtyard.
Through a well thought-out structure and dynamics in the volumes between the floors. A feeling of light in and around Senzafine is created. This gives Senzafine its unique shape. The building was designed with the highest quality materials.