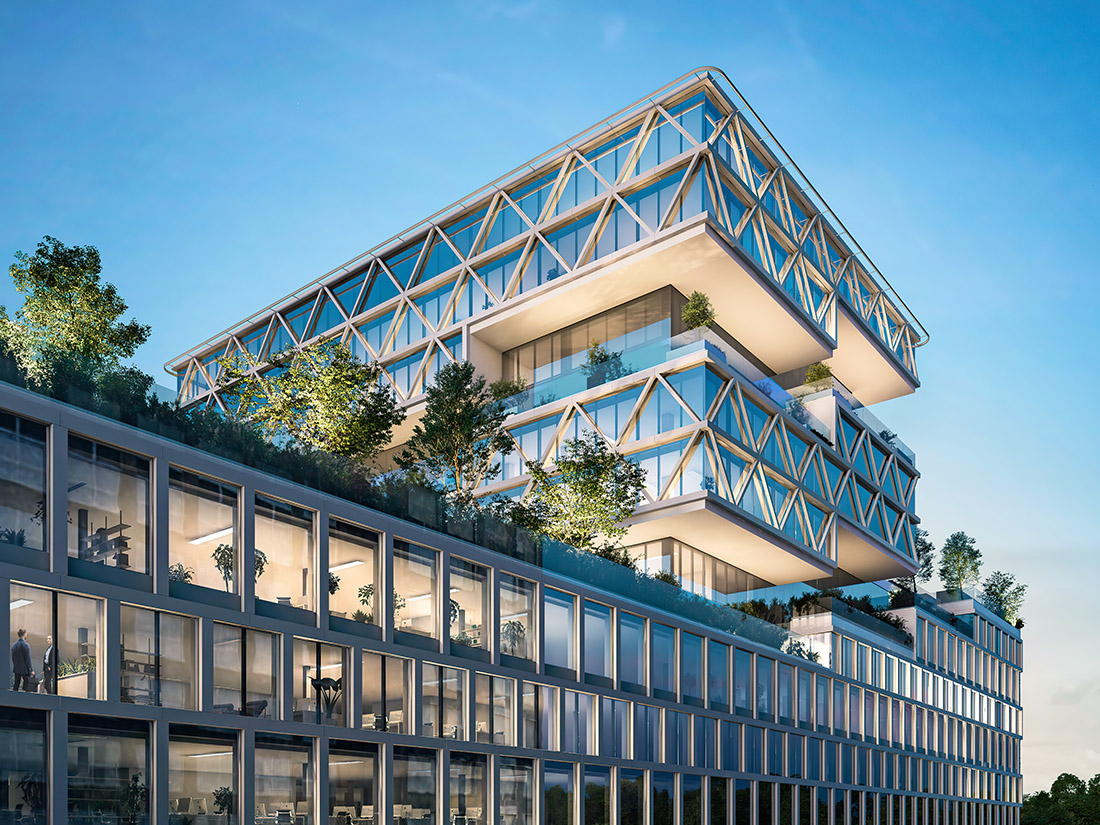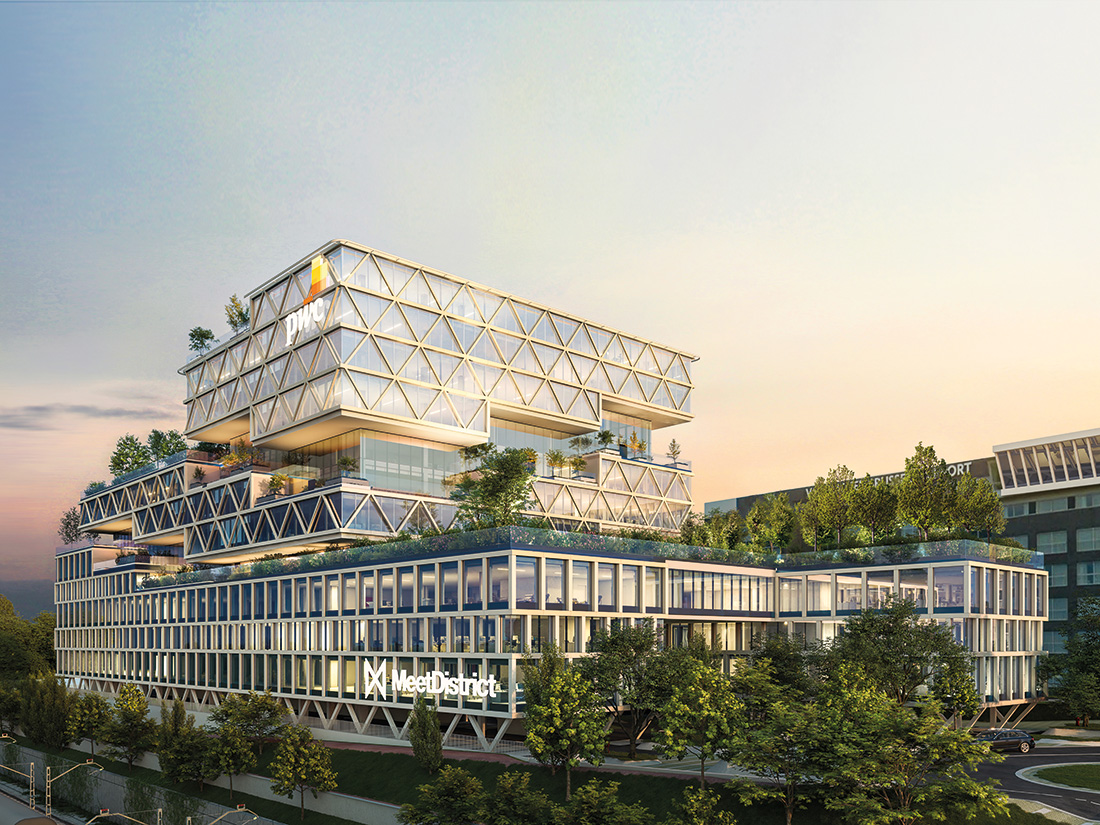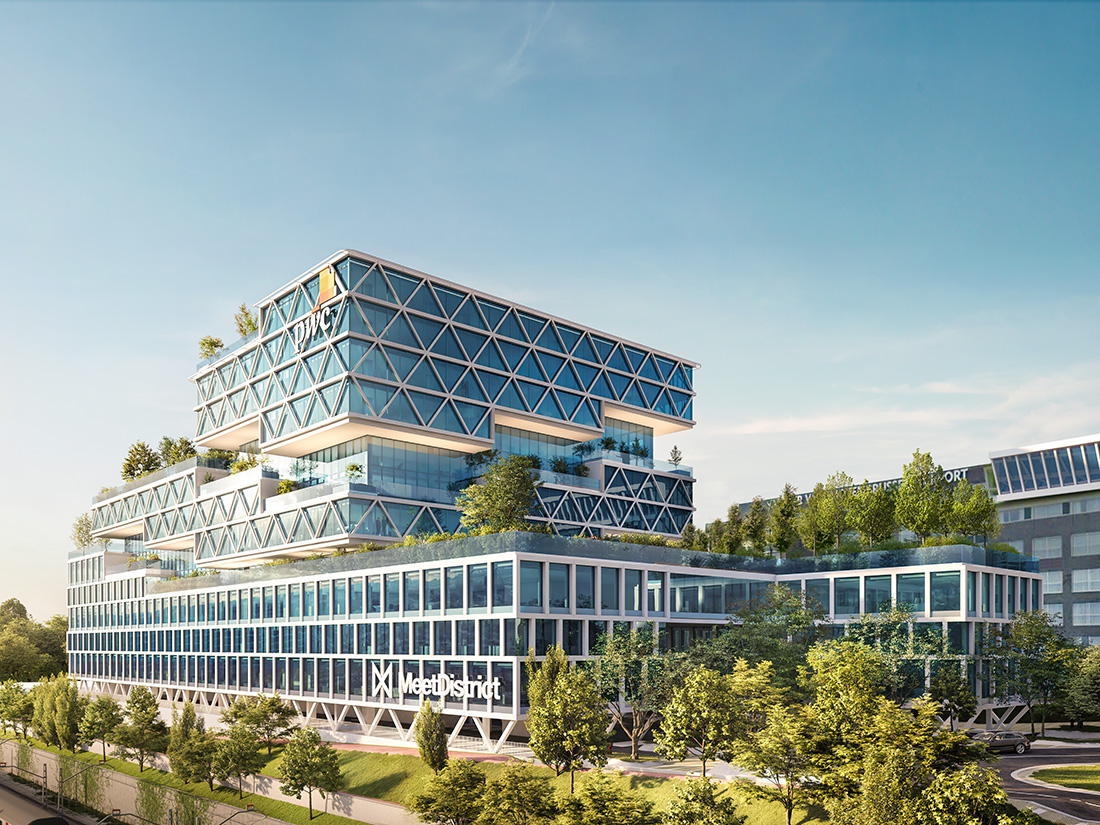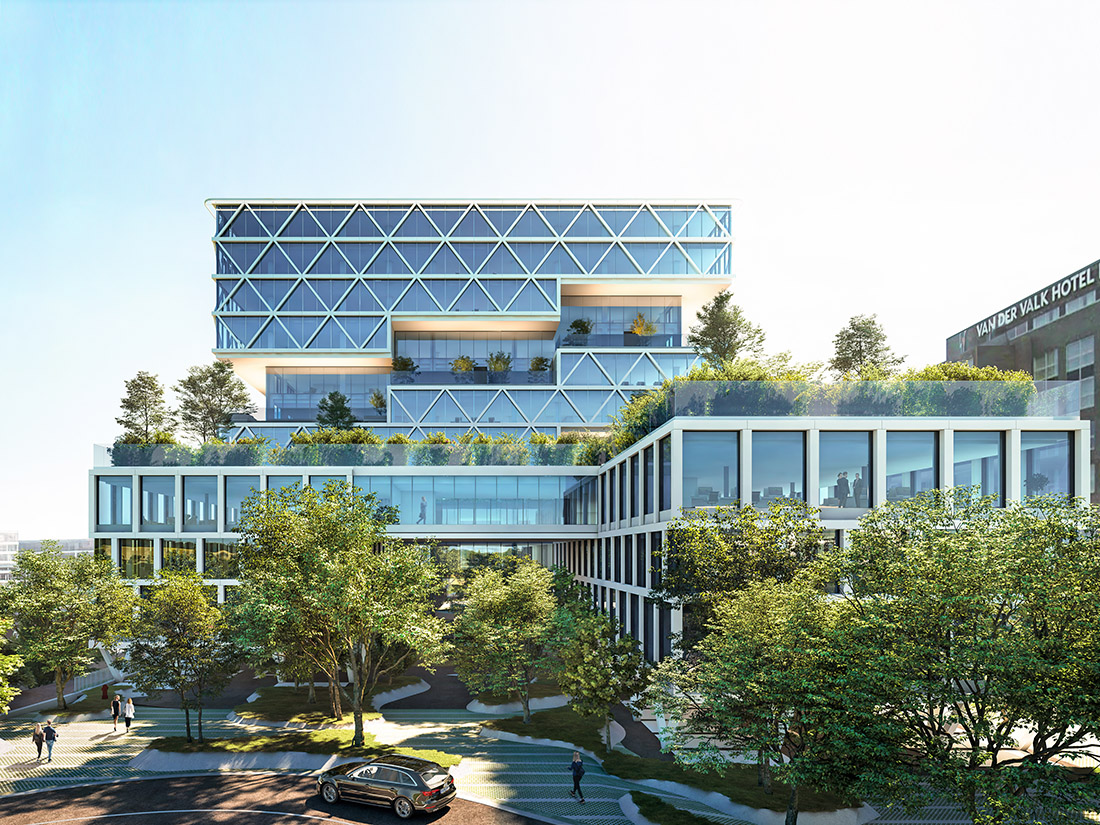 PwC Campus – Diegem, Brussels
Construction works are moving along in Diegem, Brussels. PwC Campus is rising, already reaching the second level above ground. At the side of the building you will notice the architectural elements which are so distinctive for the design of this project.

This state-of-the-art BREEAM Excellent building, housing PwC headquarters and coworking concept MeetDistrict, will create a future proof ecosystem for professionals, with maximal comfort and wellbeing for people working there, opportunities to meet and retreat, and all sorts of amenities to enjoy.