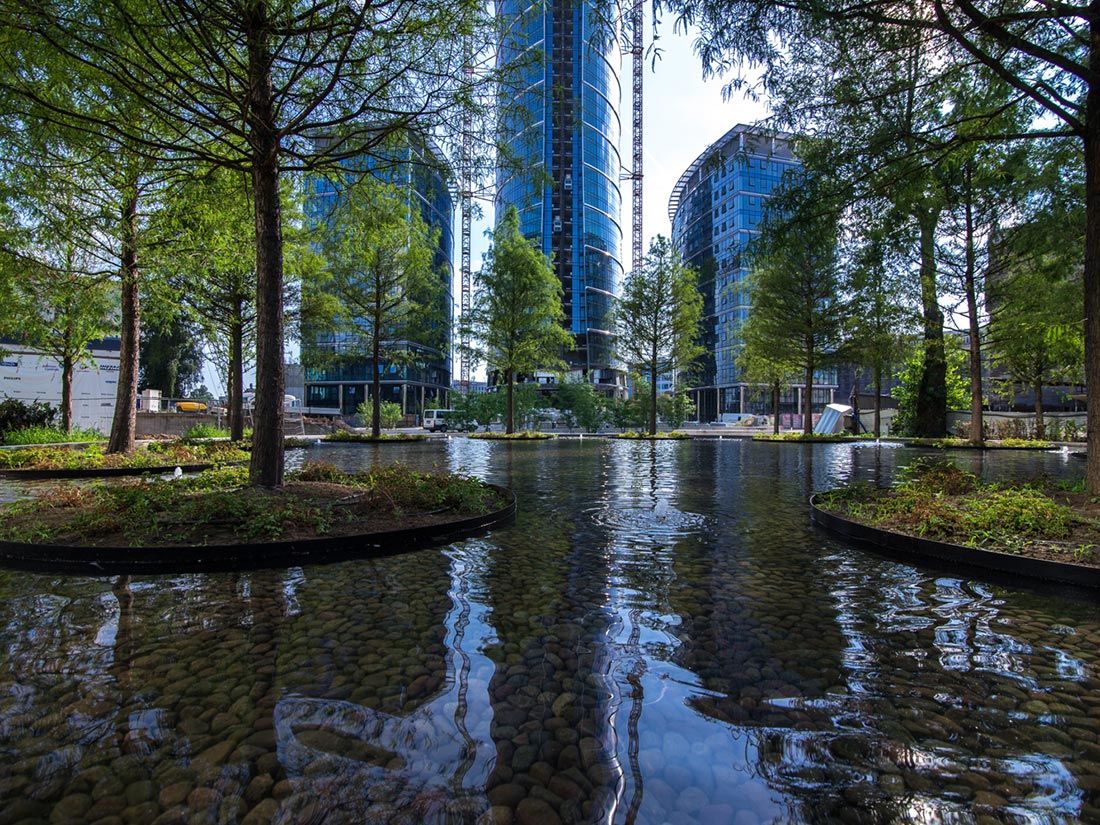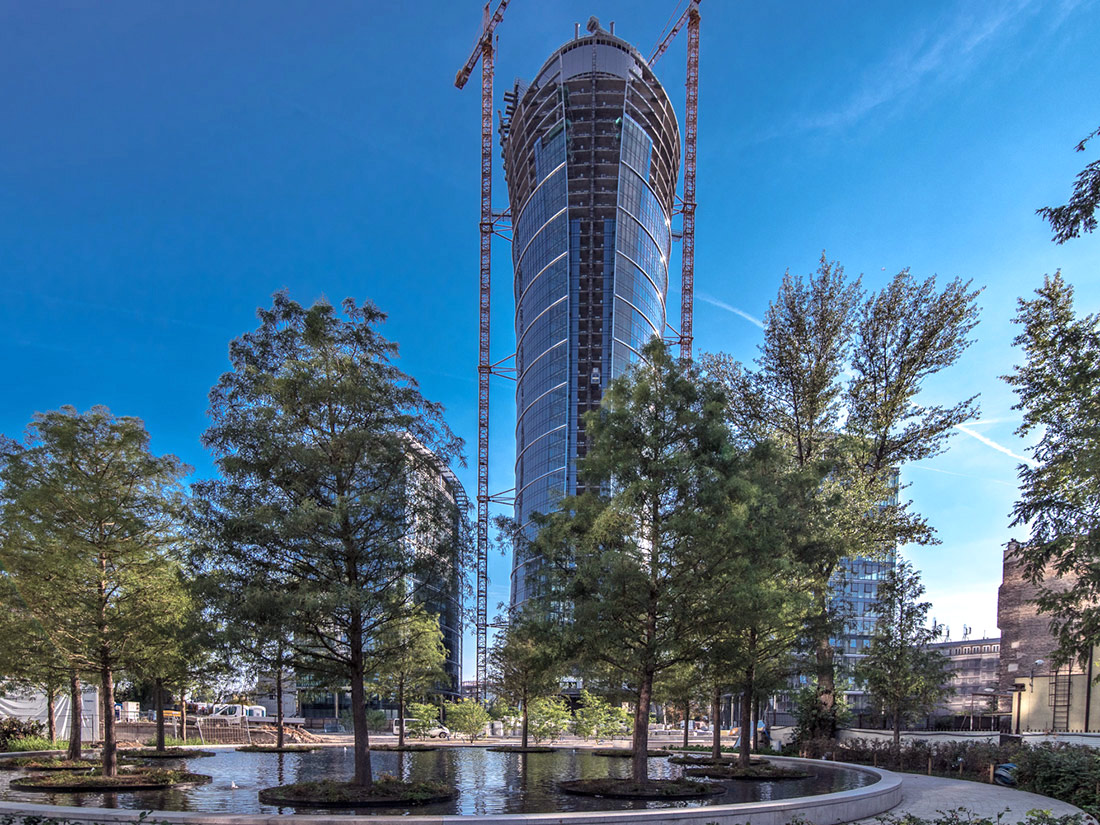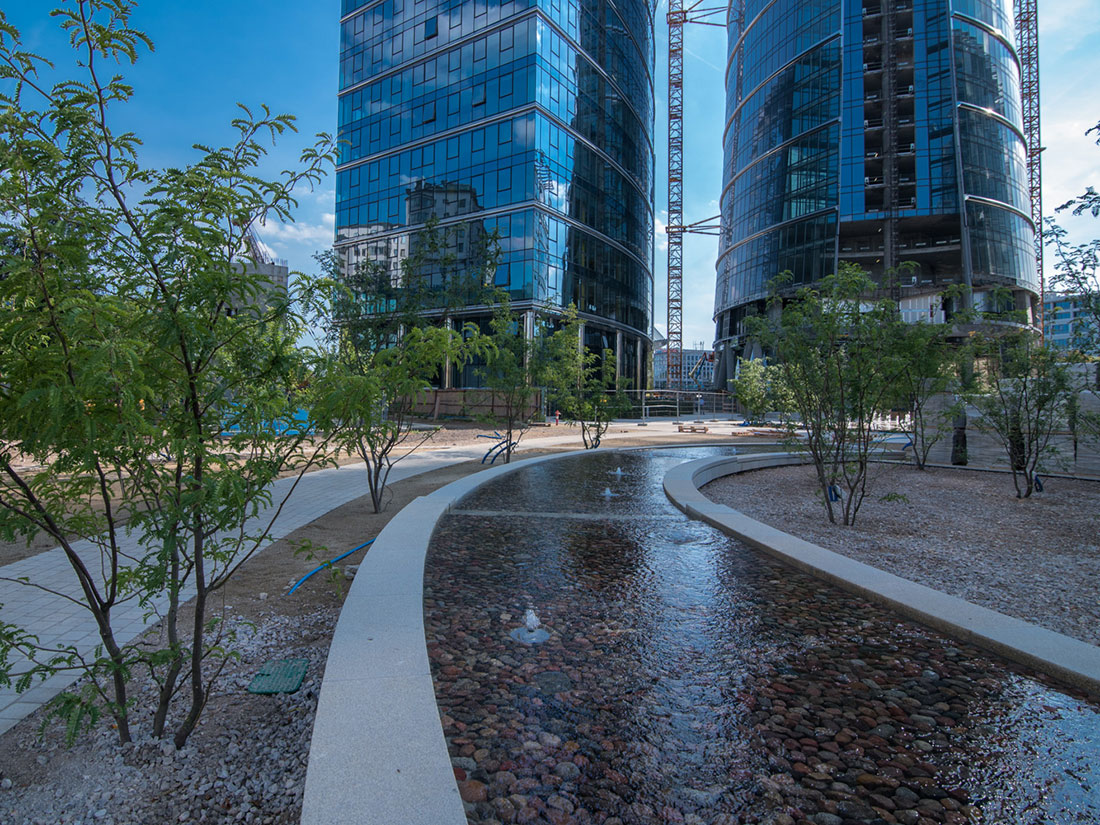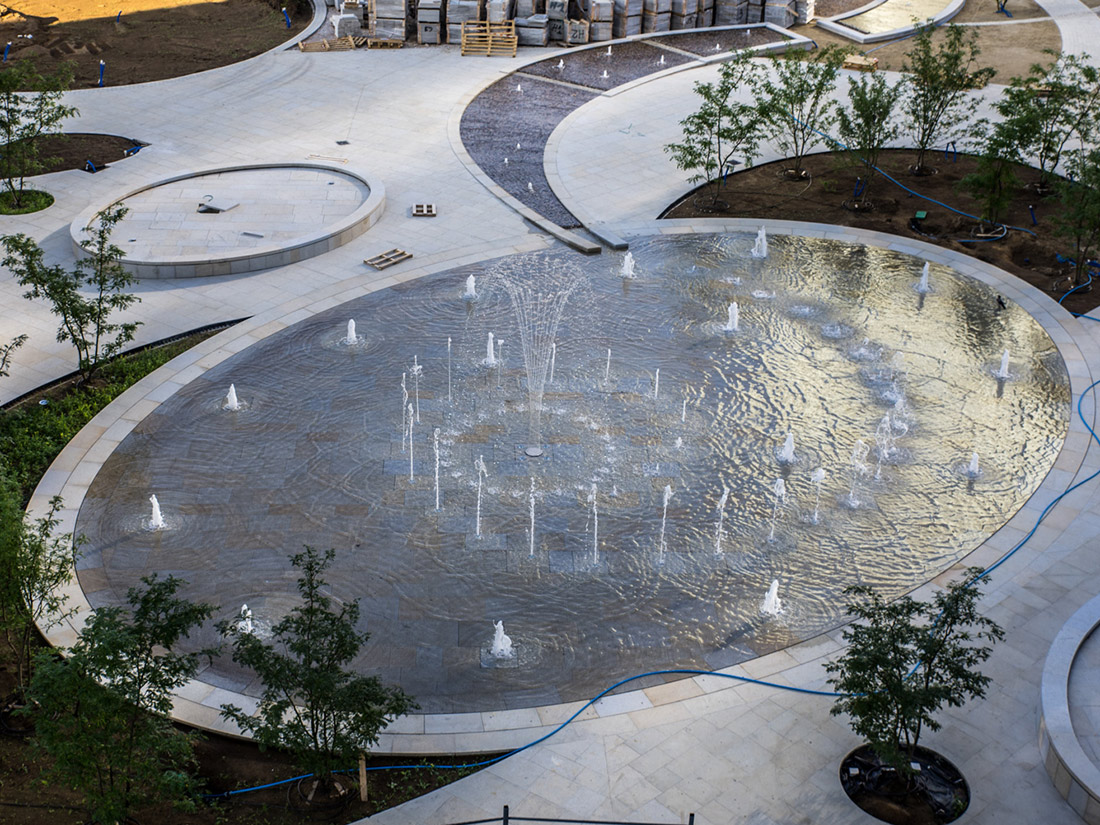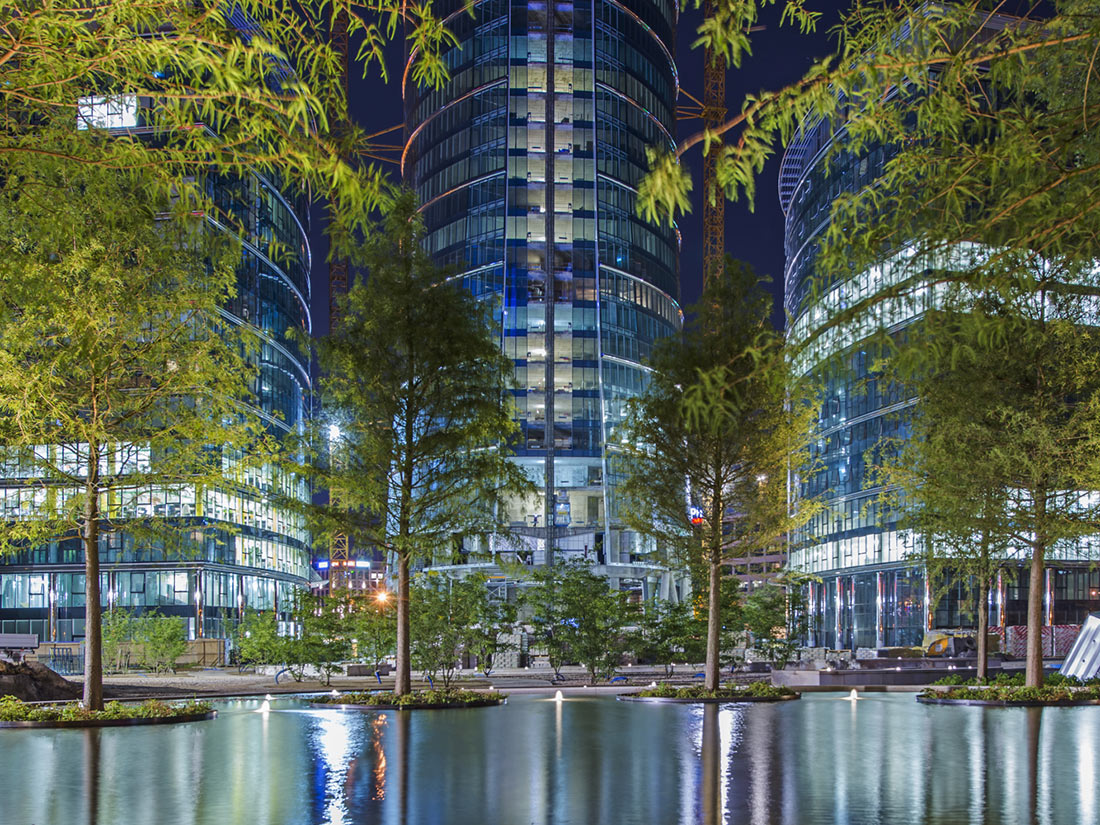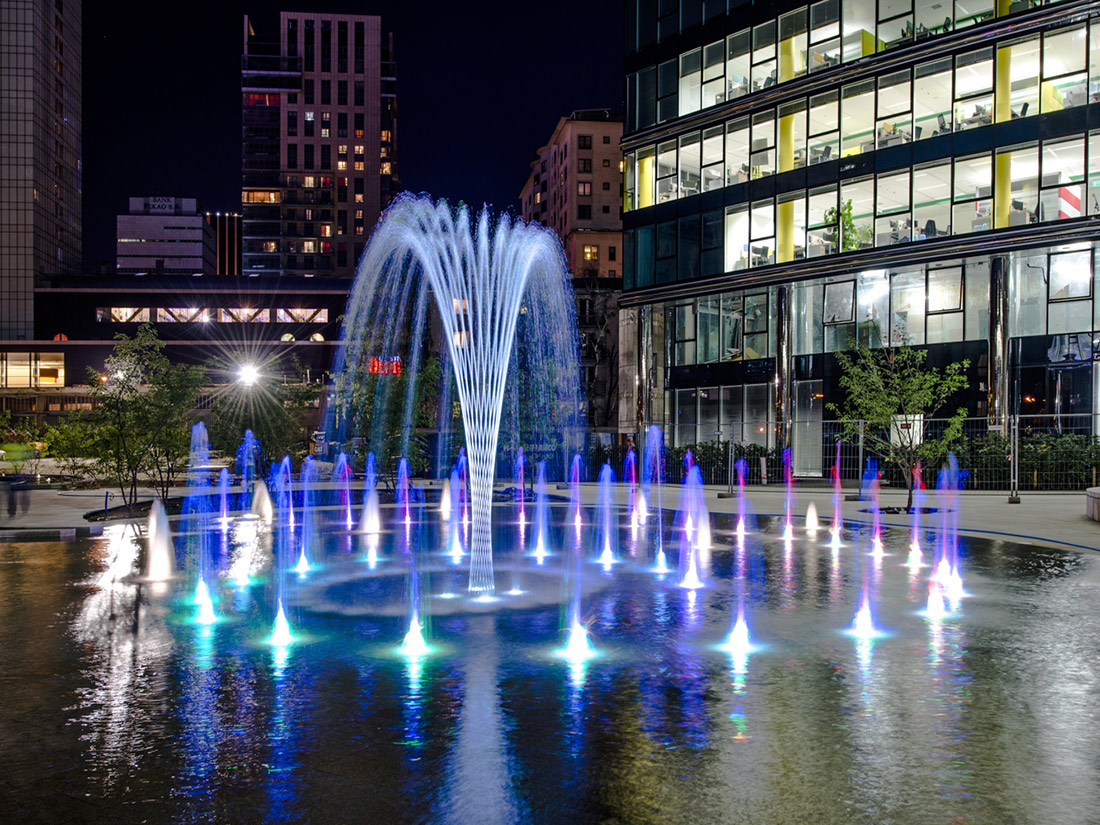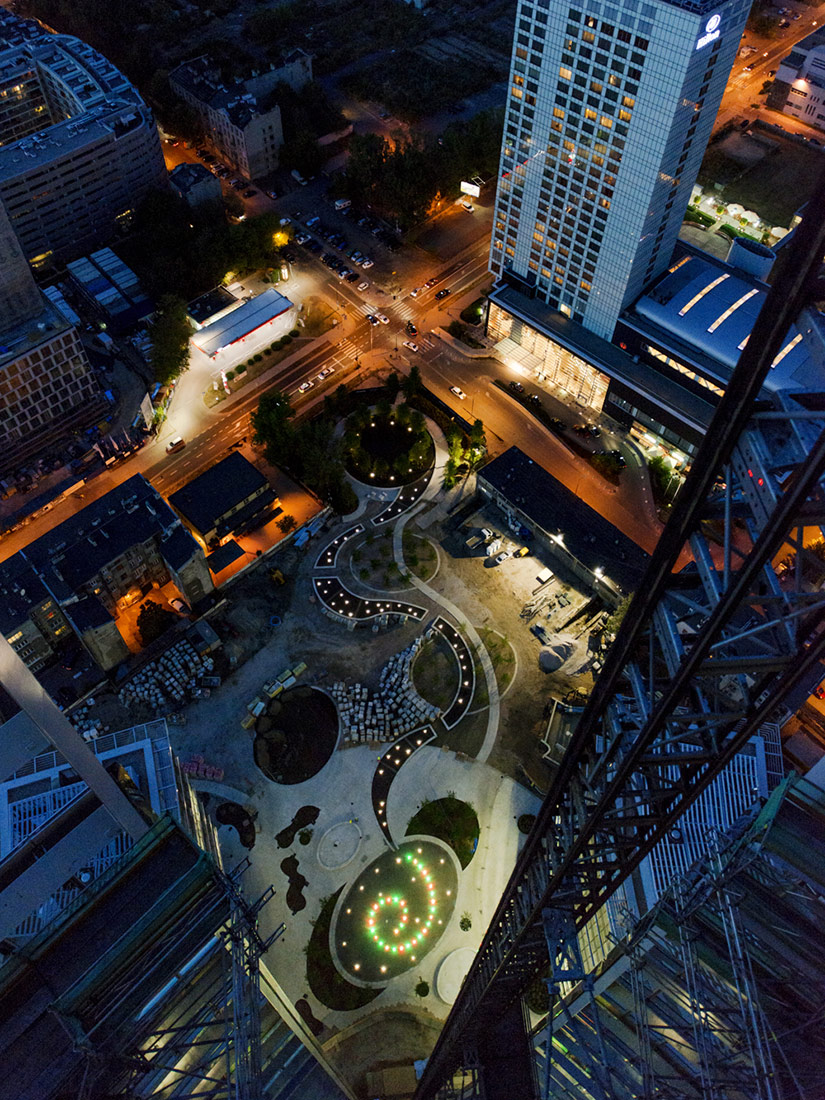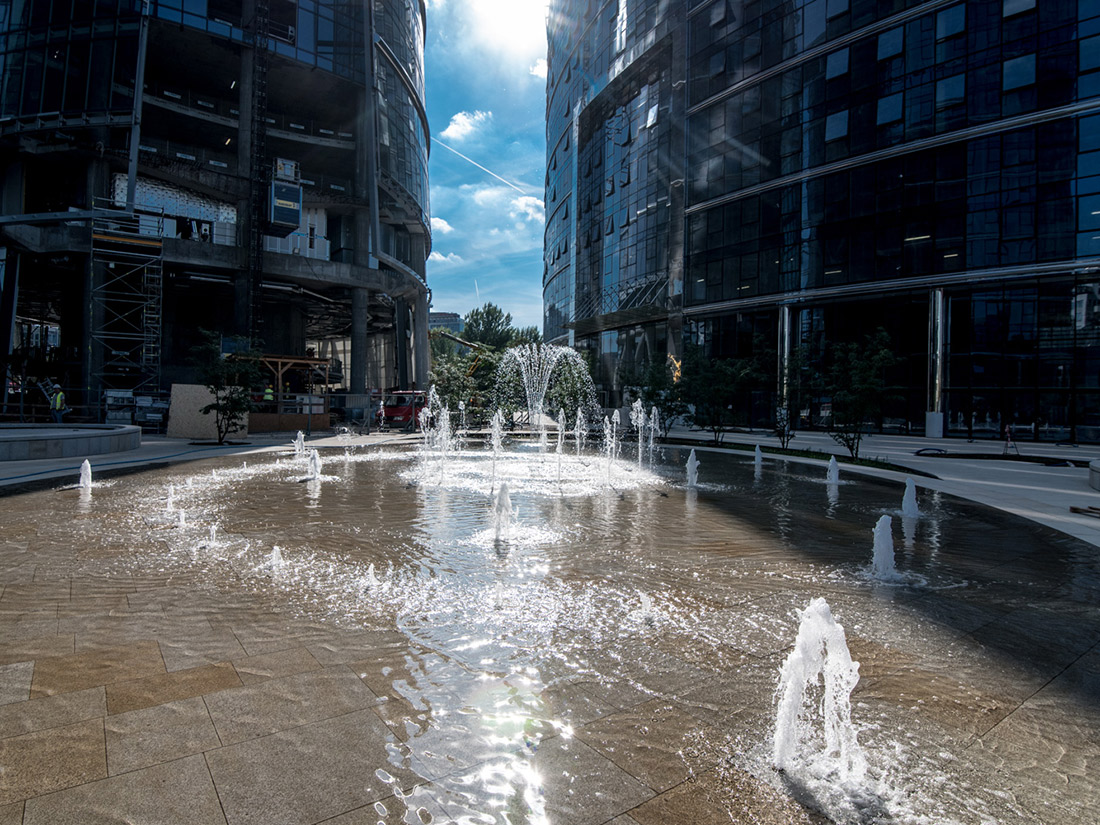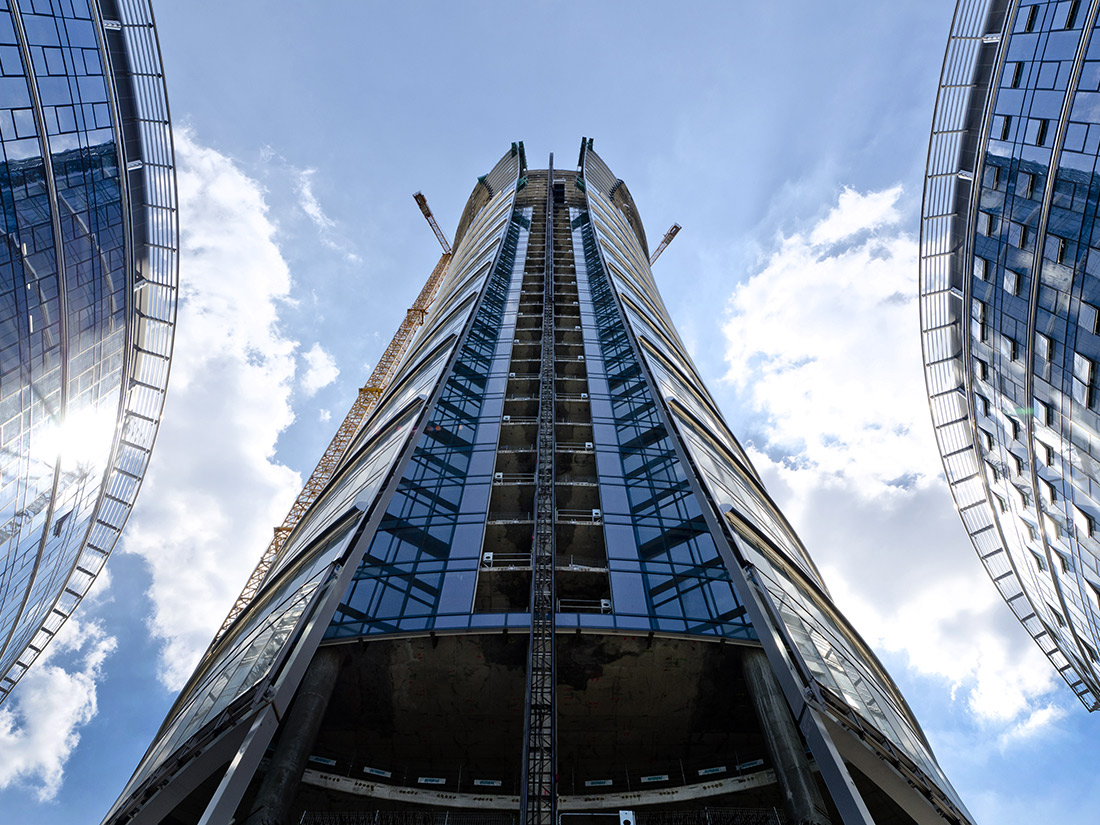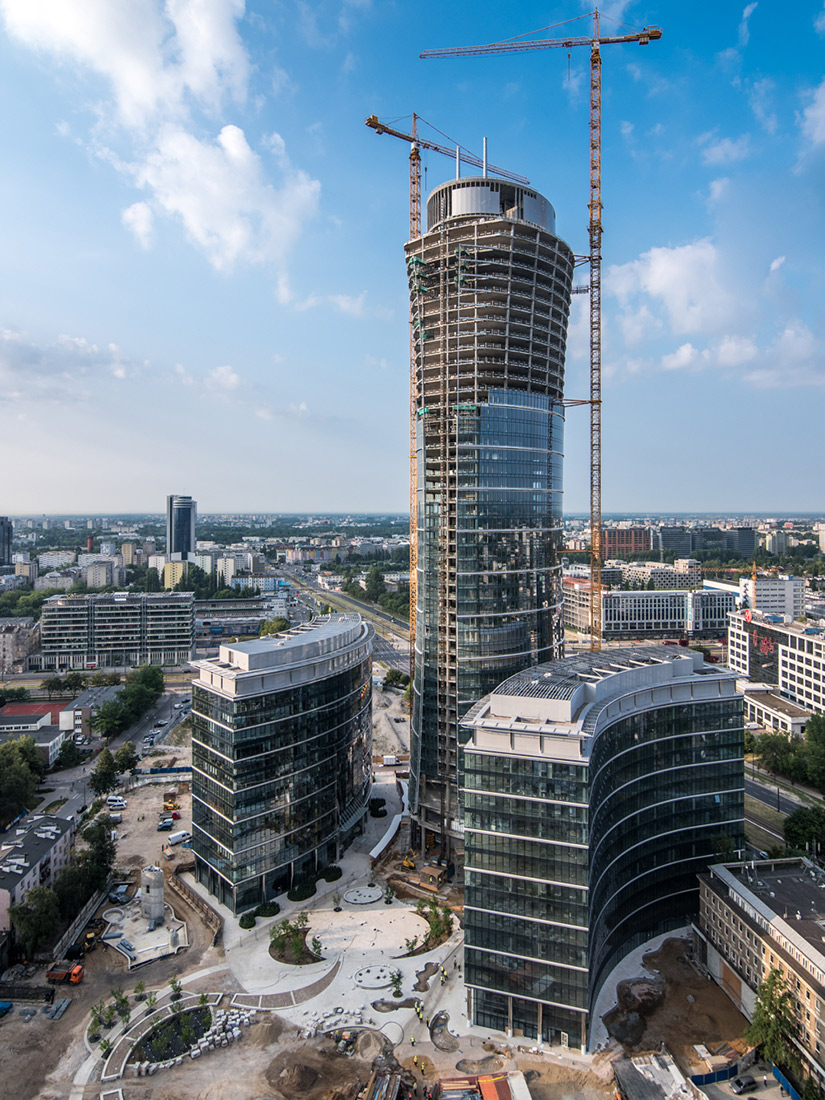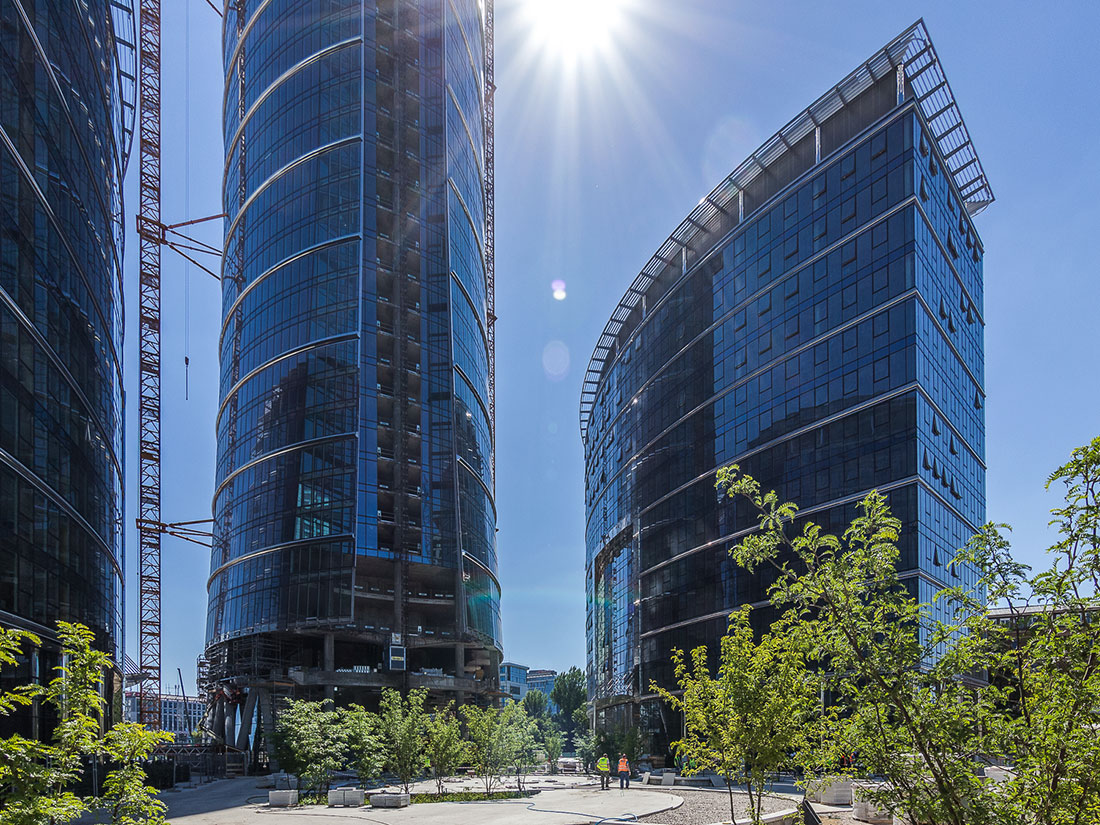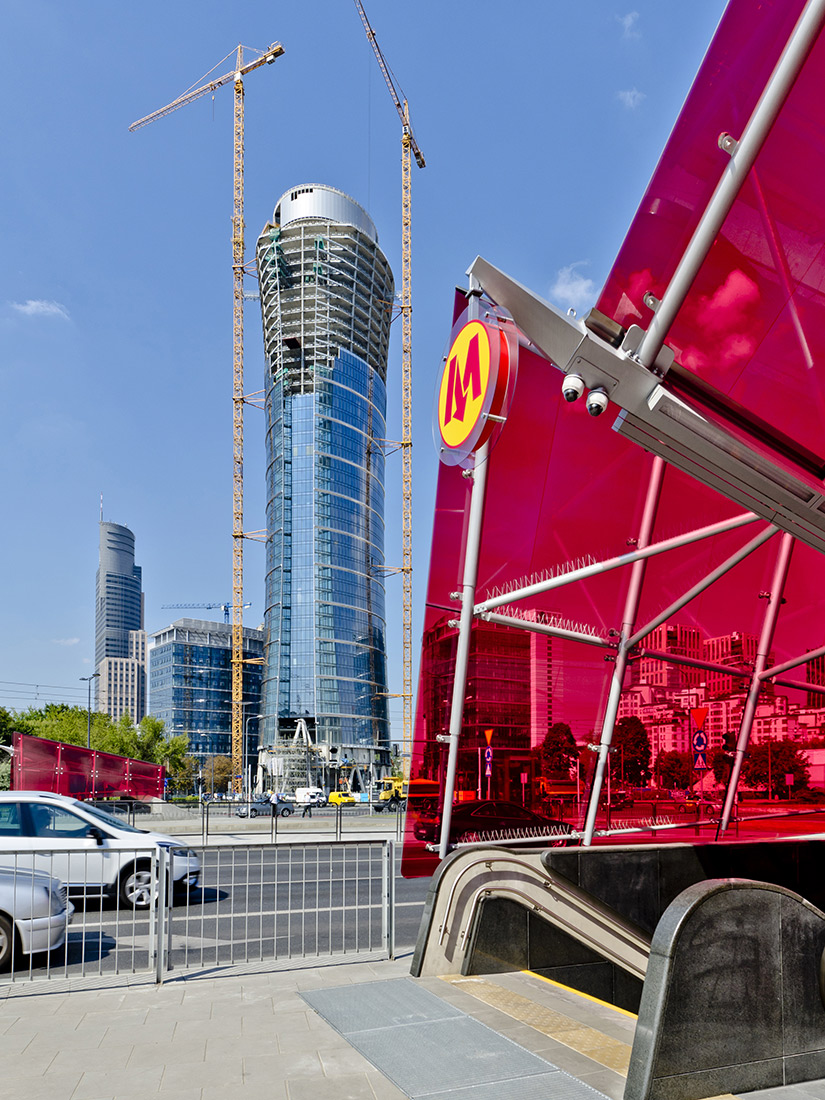 JLL's new office in Warsaw Spire
JLL's new office in Poland – 8,000 sq m in Warsaw Spire
The company will consolidate its business lines in Poland's largest office complex currently under construction – Warsaw Spire. 
Warsaw, 20 August 2015 – International advisory company JLL will lease 8,000 sq m of space in the Warsaw Spire complex, Ghelamco's flagship office investment currently being developed at plac Europejski in close proximity to Daszyńskiego Roundabout in Warsaw. As a result, JLL will consolidate all of its Warsaw-based business lines (JLL Poland, EMEA Lease Administration and Corporate Solutions Centre of Excellence, European Finance Centre) in one location:
Relocation to the company's new office at plac Europejski will be conducted in two phases. In Q2 2016, 450 employees from JLL Poland and EMEA Lease Administration and Corporate Solutions Centre of Excellence will occupy 5,900 sq m of space on four floors (floors 27 – 30 in the A tower building). During phase two of the consolidation in 2020, the team from the European Finance Centre will join their colleagues in Warsaw Spire , moving to floors 25 and 26. Ultimately, 700 JLL employees will occupy 8,000 sq m of space. Such a large volume of space will enable the company to further develop its structure in Warsaw .This is especially true in the case of EMEA Lease Administration and Corporate Solutions Centre of Excellence as it continues to expand its international team that provides strategic services for JLL's key corporate clients in Europe, the Middle East and Africa.
"We wanted to consolidate JLL's three Warsaw-based operations within one, meticulously selected location. The selection of the Warsaw Spire office building has proved to be the best possible solution. For us the modern office space equipped with advanced technological solutions, an ability to lease all of the required space on neighboring floors, the scheme's access to public transport, and the lease terms offered by the developer were all primary factors. The building's interesting architecture and its extensive range of amenities, such as a large fitness club, the common space with restaurants, canteens and coffee shops as well as attractively designed green areas, and numerous facilities for cyclists also proved to be important. All of these aspects engender the creation of a modern working environment that goes far beyond the traditional understanding of what constitutes a modern office", says Tomasz Trzósło, Managing Director JLL Poland.
Flexible office created by employees for employees 

New office will be based on JLL's smart workplace concept.

Joanna Gajewska – Sokołowska, Director of EMEA Lease Administration and Corporate Solutions Centre of Excellence, JLL, comments: "We plan to create an office space tailored and adjusted to different needs and working styles. Such a space arrangement encourages both team work within one department and project co-operation among people from different divisions as well as individual work that requires focus above the norm. Furthermore, the JLL team will be given a wide selection of office rooms dependent on employees' current tasks. The new office will be based on a flexible working environment, the model of shared desks will be applied in some of the departments based on mobility of work and the number of meetings conducted outside the office."
A number of conference rooms, ranging in size, will be arranged in the occupied space as well as focus rooms and two libraries - total-quiet zones providing the opportunity to rest. Furthermore, there will be numerous open spaces for informal employee meetings as well as a relaxation area.
"Before launching the design works, we conducted a thorough analysis of the working environment including specialist observations, analyses and questionnaires. We also asked employees about what they cared about the most. A very crucial element of our new office will be zones designed for informal meetings, rest, entertainment and even sports, enabling employees to integrate, celebrate their successes or just relax. It can be said that we have created JLL's new office together so that the whole team will feel highly comfortable," Tomasz Trzósło adds.
Experts from Tétris by Neo Świat are the authors of the design concept. JLL's new office will undergo BREEAM certification by a specialized unit of JLL Poland.
Warsaw Spire –  a symbol of the new City in Warsaw 


Warsaw Spire developed by Ghelamco is one of the most significant investments on Warsaw's business map. With over 100,000 sq m of office space it is by far the largest office project currently under construction in Poland, and the country's second tallest building after the Palace of Art and Science.
Warsaw Spire complex comprises three buildings: A – a 220-meter high tower building of 60 000 sq m on 49 floors, where JLL's new office will be located, and two adjacent 55-meter high buildings – B and C, which both have 20 000 sq m on15 floors. 
Almost 70% of available office space is already leased in Warsaw Spire. 
Warsaw Spire will be the seat of numerous companies and institutions, including: The European Agency for the Management of Operational Cooperation at the External Borders of the Member States of the European Union (Frontex), BNP Paribas Securities Services, Benefit Systems, Bilfinger HSG Facility Management, Samsung, The Centre for EU Transport Projects (CEUTP), Adecco Poland and Daftcode.
"We are very glad to have JLL advisory firm as a new tenant of Warsaw Spire – a company of experts who appreciated the quality of our office complex and, among all other buildings on the market, chose Warsaw Spire for its headquarters. Their choice is the best testimony for the project we created. Warsaw Spire is an exceptional project, unique in terms of scale, quality and perfect location. It not only defines the new business hub of Poland's capital city, but also introduces a new value to Warsaw's urban space, thanks to plac Europejski square, which seamlessly combines public and commercial functions" – Jeroen van der Toolen, Managing Director CEE at Ghelamco comments.
Warsaw Spire will be equipped with the most modern technical solutions, including a double deck elevator system, a first for a building in Poland, as well as an innovative air conditioning system designed by Samsung in building A. Ghelamco's flagship investment has been developed in accordance with the requirements of the BREEAM certification system and has obtained this prestigious certificate, attaining an "Excellent" level. 
The scheme's unique value lies in an unprecedented, pioneering concept of creating an open urban space at plac Europejski square that will seamlessly combine commercial and public functions. The area of over 1.5 ha will be filled with greenery, fountains and street furniture. It will attract office workers, city inhabitants and tourists alike with its restaurants, cafes and bars. In the future, it will become a place for cultural and artistic events. The whole area will be a car-free, friendly urban zone. The first tenant for space available within plac Europejski is the Stixx Bar & Grill restaurant which will be located in a former warehouse on Wronia Street. 
Warsaw Spire was designed by a team of architects from a Belgian company, M. & J-M. Jaspers – J. Eyers & Partners, in cooperation with Polsko-Belgijska Pracownia Architektury – Projekt. The arrangement of plac Europejski was conceived by a renowned landscape architecture studio Wirtz International Landscape Architects
Warsaw Spire and plac Europejski are being realized simultaneously, with completion scheduled for April 2016. 
About Ghelamco Poland:
Ghelamco Poland is the commercial property market leader in Poland, with a pioneering approach to the shaping of public space. 
Over the past 24 years, Ghelamco Poland has built its position as an investor, developer and general contractor by delivering over 600,000 m2 of office and warehouse space. The sales volume has exceeded EUR 1.2 bn. The company has entered the retail property market, as well. Operating under the name of Ghelamco Residential, the developer is also active in the residential sector. Ghelamco's flagship office project, Warsaw Spire, is now underway.
Ghelamco Poland continues to come up with pioneering concepts of buildings which set new market trends. Its reputation as the leader in sustainable construction on the Polish market is evidenced by eight BREEAM certificates granted to Ghelamco projects with a total area of 290,000 m
2
. 
Business goals go hand in hand with involvement in cultural and art events. Last year Ghelamco established Fundacja Sztuka w Mieście [Art in the City Foundation]. Ghelamco has won a lot of distinctions, including seven "Developer of the Year" awards in Poland.
About JLL:
JLL (NYSE: JLL) is a professional services and investment management firm offering specialized real estate services to clients seeking increased value by owning, occupying and investing in real estate. A Fortune 500 company with annual fee revenue of $4.7 billion and gross revenue of $5.4 billion, JLL has more than 230 corporate offices, operates in 80 countries and has a global workforce of approximately 58,000. On behalf of its clients, the firm provides management and real estate outsourcing services for a property portfolio of 316 million square meters, and completed $118 billion in sales, acquisitions and finance transactions in 2014. Its investment management business, LaSalle Investment Management, has $55.3 billion of real estate assets under management. JLL is the brand name, and a registered trademark, of Jones Lang LaSalle Incorporated. For further information, visit www.jll.com.