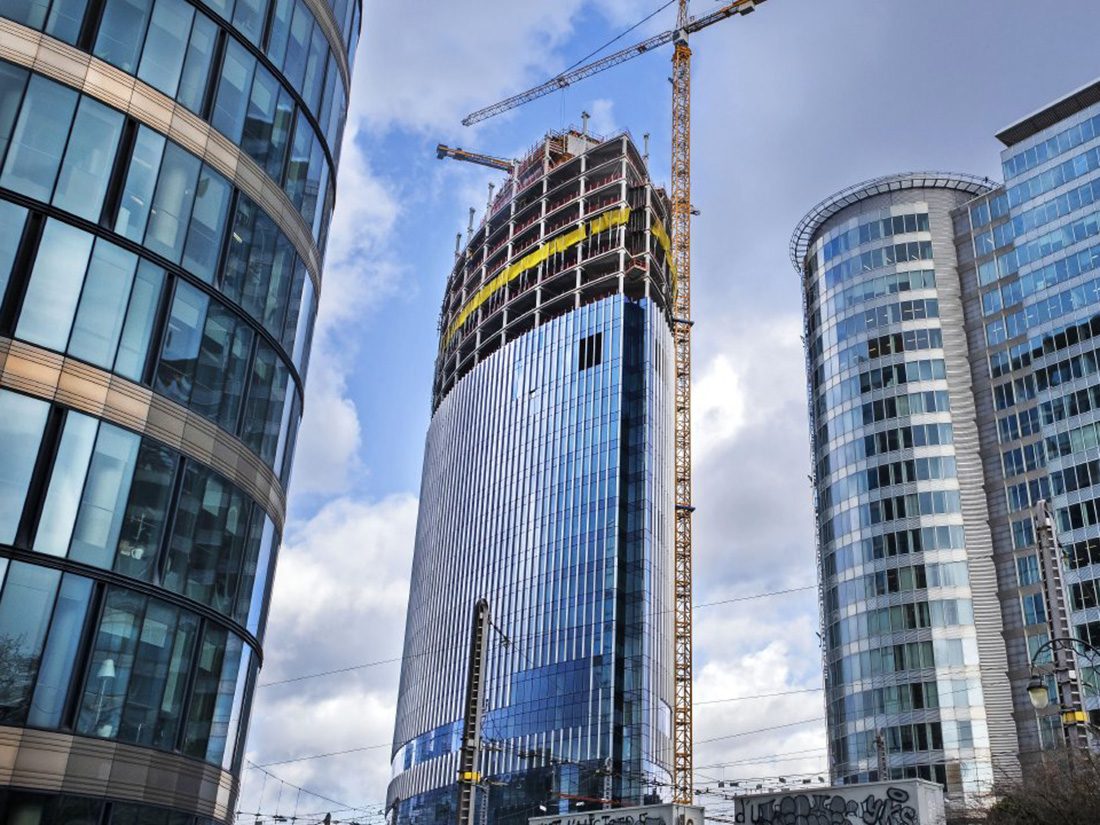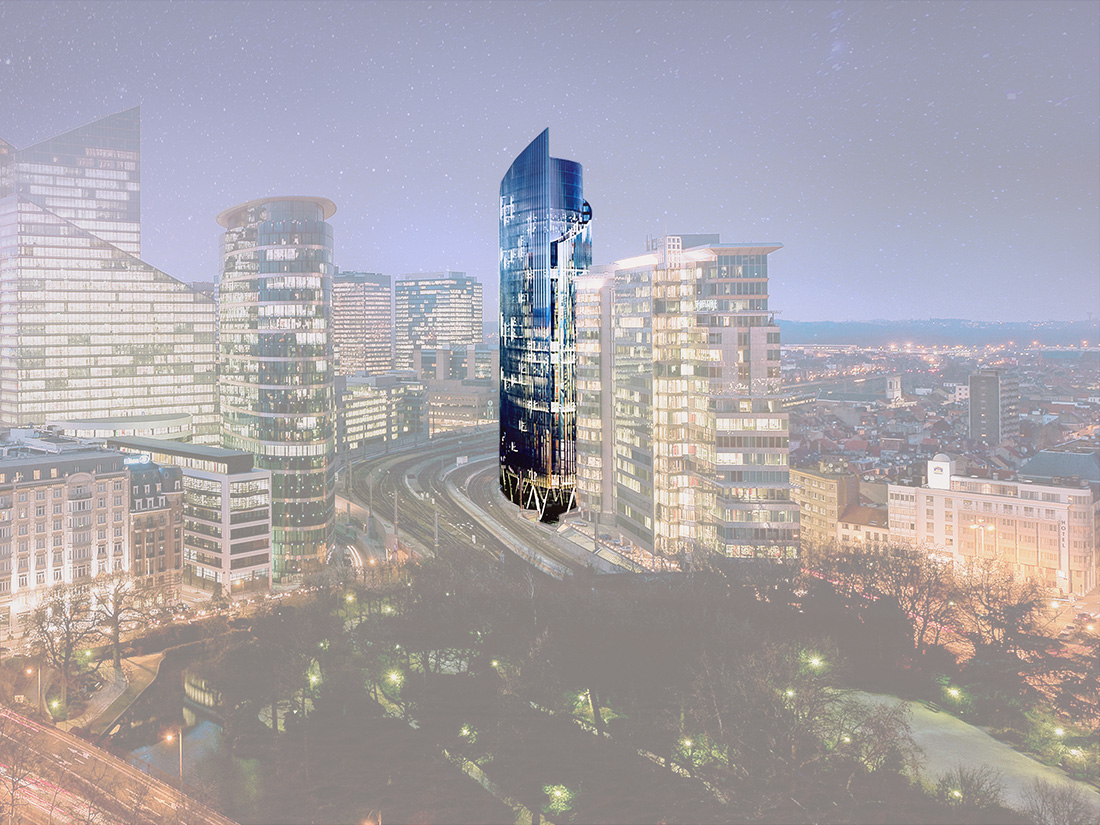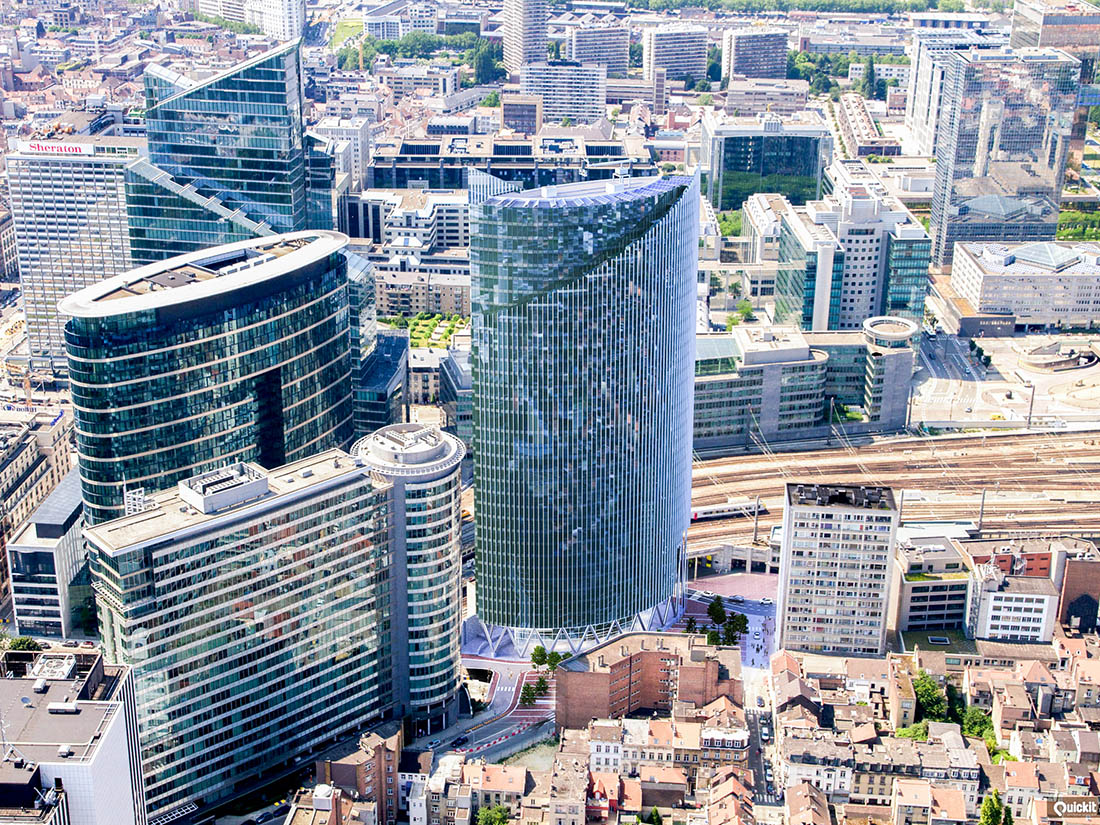 Ghelamco closes recorddeal in Brussels
(article 'Ghelamco closes recorddeal in Brussels' as appeared in De Tijd, Written by Patrick Luysterman, 29/06/2020)

https://www.tijd.be/ondernemen/vastgoed/ghelamco-sluit-recorddeal-in-brussel/10235925
Ghelamco sells its Silver Tower at the North Station for 200 million euros to the German fund Deka Immobilien. Never before a buyer of an office space in Brussels was willing to accept such a low yield.
'The deal is closed, but the financial closing has yet to be officialised', confirms Paul Gheysens.
The sale of the Silver Tower is not the biggest transaction yet on the Brussels market. The larger Finance Tower was sold for 1,3 billion euros earlier this year.
The German buyer, Deka Immobilien, is willing to accept an unusually sharp yield. With 3,25% this is probably the best deal ever for offices in Brussels. A couple of years ago, the record in our capital was 4%. This means that the buyer will need to wait a few years longer before his investment will be paid back through the lease income.
Eager funds
The Silver Tower has 40.000m² of office space and is 137 metres high. It has been leased to the Public Administration and will be delivered and leased in October 2020. The rental period is 18 years and can be extended with another 18 years. The rental cost is around 150 euros/m²/year. This is relatively cheap but can be partly explained by the scale of the contract/tenant (link to consumer price evolution).
The quality of the tenant (an administration) and the automatic indexing of the rental prices in Belgium, ensure the constant stream of cash flow and few risks, and allow buyers to dig deep into their budgets.
This deal is a positive signal to the market: 'The large investment funds are eager to invest. They want new projects that are leased out for the long term.'
Gheysens stays optimistic about the office market the following years, certainly when at this point competitors are hesitating to start new projects. The past year he also sold office buildings in Poland.
Corona
According to Gheysens, the new buildings can profit from corona. He emphasises the importance of ventilation. 'The air should be brought in from the outside. Filtering the air is not sufficient. This is vry hard to achieve in existing buildings.
Observers are especially surprised that the yields have been as sharp as expected before the corona crisis. 'Don't believe that these large investment funds, which have excess of cash, are waiting on less sharp yields. This would mean that they should devaluate their existing portfolio. They do want the right product.'
Ghelamco took over the land (in which the Silver Tower was built) from AG Real Estate 18 months ago after years of unsuccessfully looking for a customer.