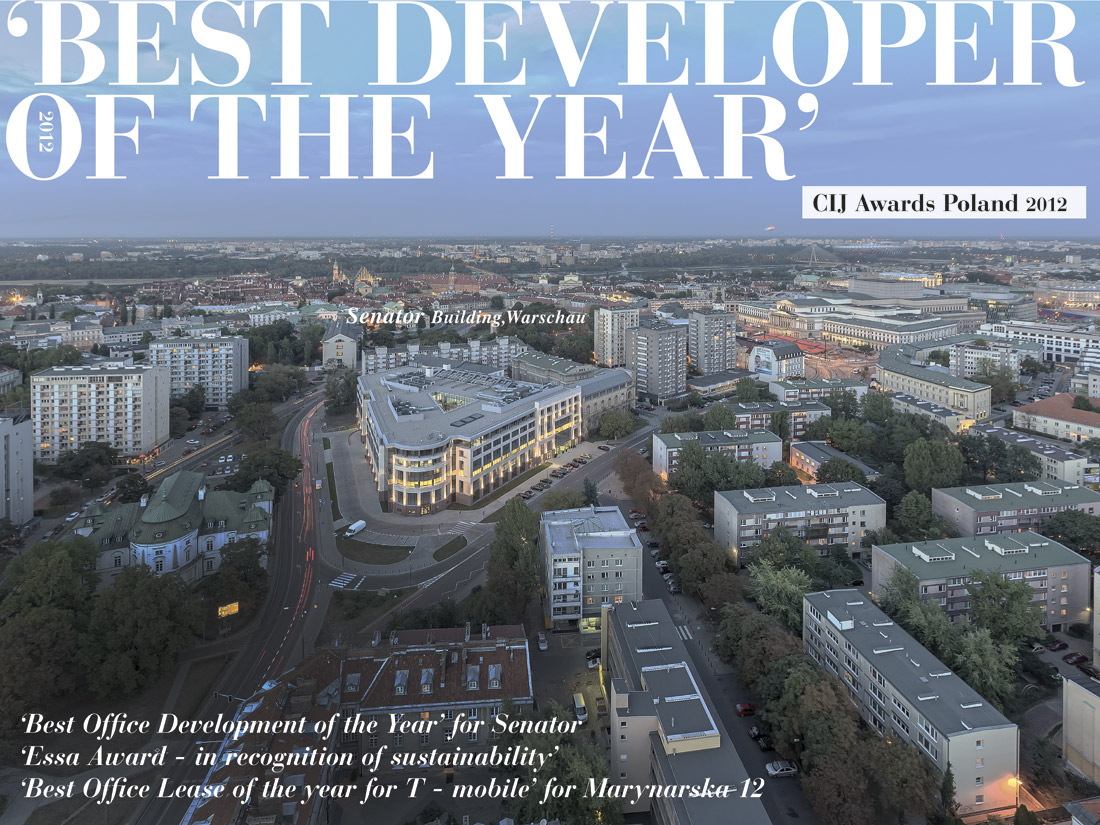 Four awards for Ghelamco in Construction and Investment Journal Awards Poland 2012
This year, for the sixth time, the company was recognized as Office Developer of the Year. Ghelamco's newest investment – Senator, was awarded Office Development of the Year and also won Essa Award in recognition of its sustainability standard. Moreover, the Jury appreciated the efforts of Ghelamco leasing team as the agreement with T-Mobile on Marynarska 12 building  was named Office Lease of the Year.

The Jury of the contest, consisting of the real estate experts, valued Ghelamco's achievements such as the delivery of prestigious Senator building, almost 160 000 sq m of offices being currently under construction in three buildings and record leasing result of over 55 000 sq m leased up to date. The agreement with T-Mobile, appreciated as the Office Lease of the Year, was the biggest transaction on the Polish real estate market in 2012. T- Mobile, leased 27 000 sq m in the newest Ghelamco investment in Warsaw, Marynarska 12 which in total will offer 40 000 sq m of office space.

Warsaw's Senator, awarded by CIJ as the best Office Development, offers 25 000 sq m of modern office space and is a unique project on the market. It combines rich historical heritage with the most modern technical and environmental solutions. Building, which was awarded Best Office Development in Europe by European Property Awards in September, is home for such prestigious tenants as PKN Orlen, Rabobank, Euronet, Legg Mason, BRE Bank S.A.

CIJ Awards has the history of 11 years in Poland. It is organized by Construction & Investment Journal magazine. This year's gala took place on November the 8th in the Intercontinental Hotel in Warsaw.  CIJ organizes contests also in Czech Republic, Slovakia, Romania and Hungary.