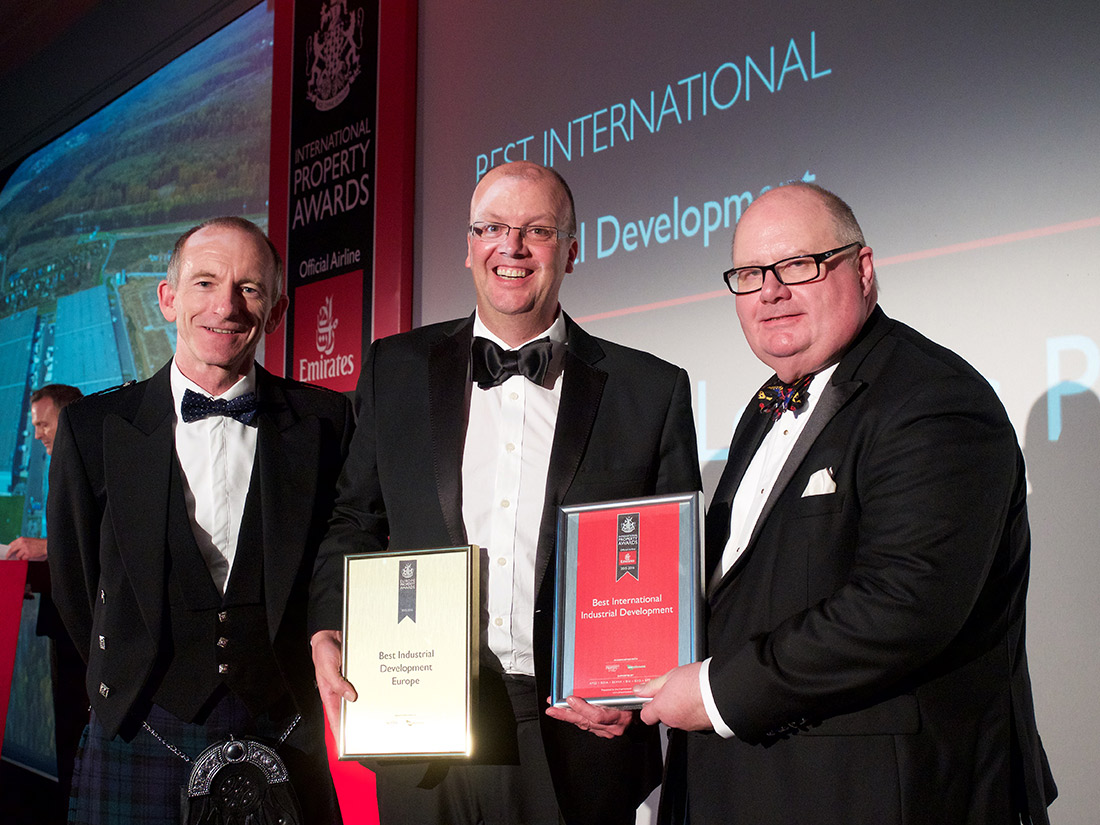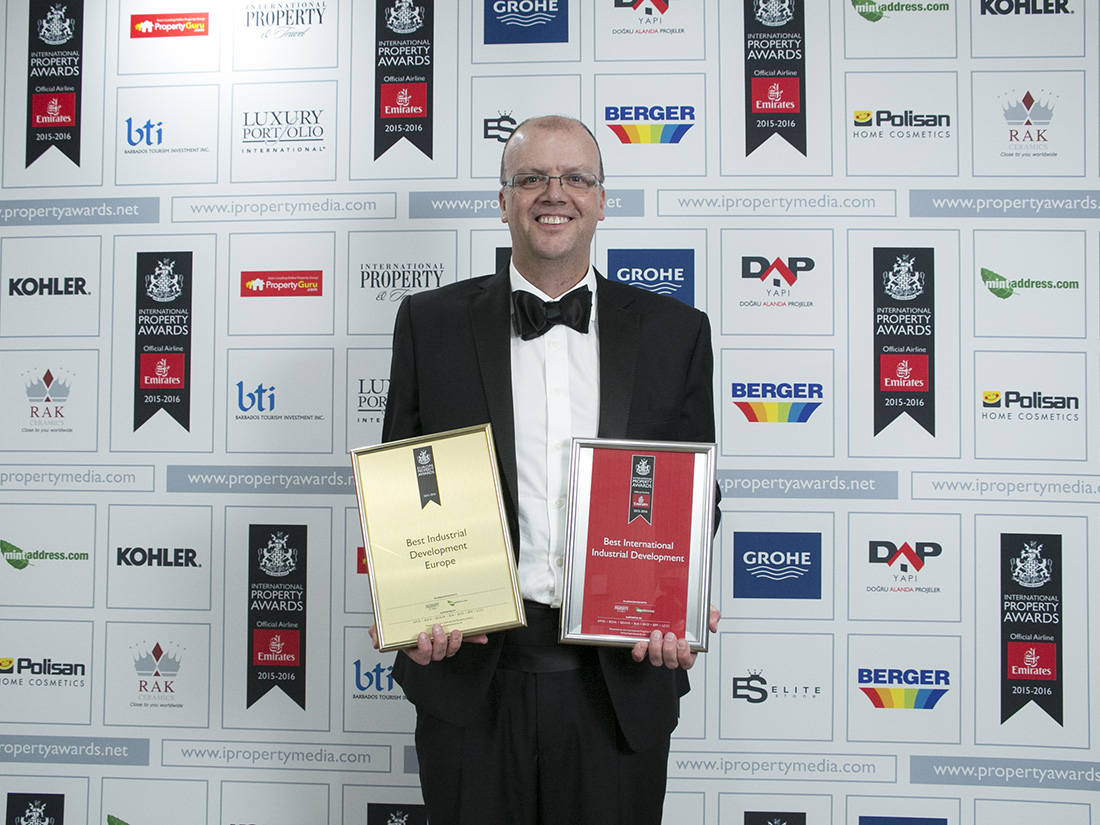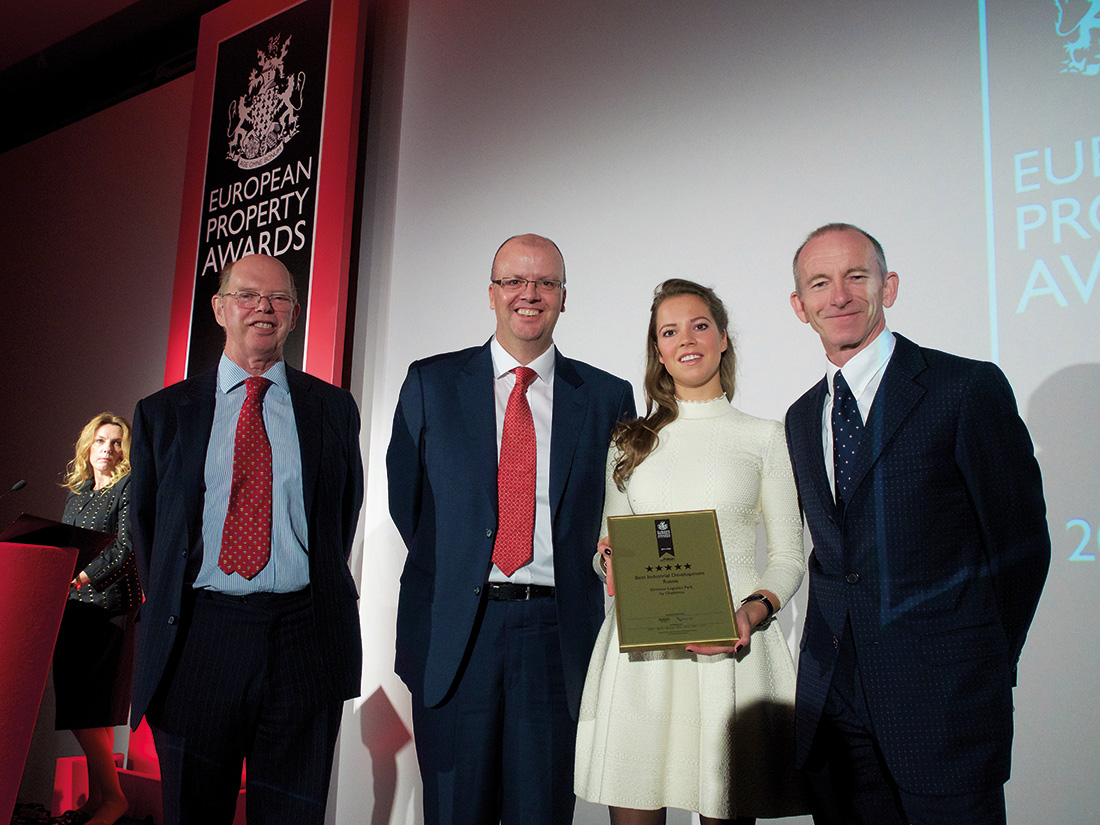 Dmitrov Logistics Park, Best Industrial Development Russia, Europe and Worldwide
In September 2015, the International Property Awards rewarded Ghelamco with the Best Industrial Development for Russia for Dmitrov Logistics Park.
Being the top-scoring 5-star winner of its category, the project got to run for 'Best Industrial Development Europe' and consequently compete against other winners from Africa, Arabia, USA, Canada, Caribbean, Central and South America.
On 7
th
December 2015, Ghelamco not only won the "Best Industrial Development Europe", it was also rewarded the ultimate "World's Best Industrial Development" for 2015-2016.
The highly prestigious award come as a recognition not only of the quality of the warehouse facilities themselves but also of their way of operating.
It all began in September:
On 22nd September 2015,  the International Property Awards rewarded Ghelamco with the best Industrial Development for Russia award for Dmitrov Logistics Park at a glittering awards ceremony in London.
Dmitrov Logistis Park offers 228 000 m2 high-quality built-to-suit warehouse facilities for lease only 30 km away from Moscow city centre. 
The project, which has major competitive advantages, illustrates Ghelamco Group's strategy and long term commitment to the Moscow logistics market: a prime location, world-class construction standards and a flexible division of leasable areas, just to name a few.
It is not the first time Ghelamco wins an award from the International Property Awards. In 2012 already, the Senator, a 24,600 m2 project that combines rich historical heritage with modern office features was awarded Best Office Development in Poland and in Europe.